Mark Graham wonders if the $200+ bln worth of housing work that we need to do will overwhelm our capacity and our economy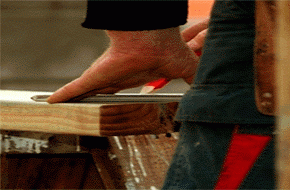 By Mark Graham*

In a good year the construction industry contributes around 4-5% of GDP, employs over 150,000 people and every $1 spent in building has a flow on effect of up to $5 to the wider economy.
The last five years, however, have not been good years and the industry has been running at two-thirds its normal levels.
Now the National and Labour parties want to increase building activity to reduce pressure on house prices and to provide housing in Auckland at prices that more people can afford.
What is not being taken into account is that the industry is already facing major issues: a pending major increase in home building as demand ramps up to normal levels compounded by shortages caused by under-activity for the past few years, work required to rebuild Christchurch, repair leaky homes, strengthen buildings for future earthquakes and prepare Auckland for another million people.
The pending work facing the country is staggeringly enormous.
No plans
The construction industry will need to increase in size by 300% to cope but there does not seem to be any realistic plan to cater for this, perhaps because it is unrealistic to expect this to happen.
Unfortunately, New Zealand is facing a shortage of skilled tradespeople following years of businesses collapsing and workers leaving for Australia.
Evidence for these trends playing out is being seen in the shortage of skilled tradespeople in Auckland and a well-publicised shortage of builders and related trades in Christchurch.
Labour is proposing to build 100,000 homes around the country, mainly in Auckland and Christchurch. While their plan gives a three year timeframe to gear up the industry, there is still the question as to whether there will be sufficient builders at the end of that time.
National is also now looking at Housing reforms – speeding up the consent process and intending to open up greenfield areas around Auckland's periphery to create more sections for building on with a goal of 39,000 homes for Auckland within three years.
There were 3,500 new homes built in Auckland in the last 12 months, so that represents an increase of more than 10,000 homes per year.
Incidentally, given that many of these homes will likely be large stand-alone houses on reasonably sized sections that will sell for more than the current average house price, it's hard to see how this will help alleviate a housing affordability problem in Auckland.
Regulatory brakes
Also impacting is the new licensing scheme for builders designed to create consumer confidence in builders severely dented by the leaky homes fiasco.
However, there are significant issues over the Skills Maintenance regime that is supposed to maintain skill levels amongst licensed builders, with builders, 50% of whom are semi-literate (according to the Productivity Partnership report into building productivity), able to choose which courses they do, no auditing of those courses, and only random audits of builders to ensure they are claiming legitimate points.
The big issues
Perhaps the major issue is how to pay for this $200-250 billion of construction work.
Much of this will be borne by private owners who will have to borrow to pay for their build. This will be added to the $140 billion currently owed by New Zealanders and have a major impact on the private debt levels held by New Zealand.
At least the Labour/Greens plan is self-funding, if somewhat unrealistic. National seems to be sidestepping the whole problem. Either way, the housing crisis facing New Zealand is more complex and with more frightening implications than most people realise.
There is certainly a case for greater consumer education from the Ministry of Business, Innovation and Employment – the Department now in charge of building.
Changes to legislation controlling house building sees responsibilities for quality control moving from Councils to builders and homeowners with the implication for this confluence of trends being  a potential to repeat the Leaky Home crisis as we see demand increase, a shortage of skilled builders, and fewer council inspections. Consumers need to be aware of their obligations and not abdicate responsibility to their building professionals.
There is also a definite need for government assistance on delivering the capability for skill development within the building trades, rather than focusing on fast-tracking and 'build, build, build'. This will have the added benefit of bringing in young people into training and eventual employment and help ensure good quality housing is provided.
More resources need to be given to builder education – remedial reading and a more robust skills maintenance regime as a bare minimum, but ideally business training, project management and technology skills – to help builders be better at their profession and ensure better outcomes around building projects for their customers.
Wanted: a bipartisan approach
Finally, a more considered, and ideally bipartisan, approach to supply of new housing will contribute to growing employment, better housing, and supply of housing types that are in demand in a controlled way and in a way that will control our potential exploding debt.
---------------------------------------------------------
Mark Graham is the publisher of the Design Guide, Building Guide, Building Guide website and BoB – The Business of Building: guides for homeowners and builders in residential construction. www.buildingguide.co.nz You can contact him here »