Low income earners in the provinces will get a Government leg-up to buy 400 state houses over next three years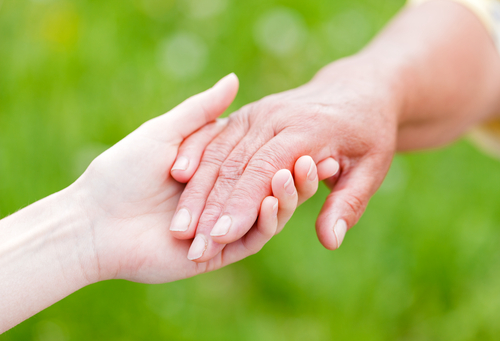 The Government's promising taxpayer gifts of up to $20,000 for people buying up to 400 vacant state houses in provincial New Zealand over the next three years.
At $20,000 a time that would suggest a possible taxpayer payout of up to $8 million during that period.
The new policy was announced by Housing Minister Nick Smith and comes on top of a $64 million housing package over four years that took effect on October 1, the same day as the new Reserve Bank high loan-to-value lending limits.
The Labour Party called the new policy a "desperate distraction" from the LVR limits, while the Greens said it was a "welcome first step" but "poorly thought out".
The new initiative is called FirstHome.
"FirstHome will help modest income earners in provincial New Zealand buy their first home by gifting them a 10% deposit and giving them priority to purchase surplus vacant state houses no longer needed by Housing New Zealand," Smith said.
Eligibility
FirstHome eligibility criteria is that applicants' must be first home buyers, have an income equal to, or less than, the national household average (one person $53,000, two or more persons $80,600) and be committed to owning and living in the house for a minimum of three years. Housing New Zealand will make a grant of 10 per cent of the property's market value, up to a maximum of $20,000. Buyers may also be eligible for other home ownership assistance such as the KiwiSaver first-home deposit subsidy and savings withdrawal, and a Welcome Home Loan.
"FirstHome will improve housing outcomes at both ends of the affordability spectrum," Smith said.
"It will help modest income families in provincial New Zealand buy their first home. It will also free up capital from these surplus vacant properties to invest in new state houses in high demand areas like Auckland and Christchurch."
Smith said that Housing New Zealand had advised that with the high holding costs of these properties with council rates, vandalism and upkeep, "the cost of the FirstHome grants will largely be offset".
Revenue
"The revenue from the sales will be used to help fund the $2.9 billion record investment in Housing New Zealand's state housing stock to ensure homes are in the right place, are of the right size and are of good quality." .
Smith said the first 41 of these homes would  be ready for sale on October 7 and "consist of properties from Otorohanga to Invercargill".
"They have an average market valuation of $120,000. 100 properties will be available in the first year, with about 400 available for sale over the next three years."
The properties available for FirstHome are those that are vacant and "unlikely to be required for eligible state house tenants because of their size and location".
Smith said the new initiative was a "small part" of the Government's broader programme of measures to help families get into their first home.
Action
"Action is being taken on freeing up land supply, reforming the Resource Management Act, reigning in council development charges, scrutinising building material costs, reducing compliance costs, and improving productivity in the construction sector. The Government has also made changes that will double the number of people eligible for a KiwiSaver first-home deposit subsidy and treble the number of people receiving a Welcome Home Loan, effective from today.
"My first home was an ex-state house. They are solid, well-built and many are well suited for renovation and home improvement. I welcome being able to help hundreds of other New Zealanders get onto the first rung of the property ladder."
Labour
Labour's housing spokesperson Phil Twyford said National was "selling off one hundred dilapidated state houses a year in places like Otorohanga and Invercargill where there is no housing crisis".
"Announcing this policy today is a desperate attempt by Housing Minister Nick Smith to distract attention from the controversy raging over thousands of Kiwi first home buyers locked out of the market by mortgage lending limits."
Twford reiterated that a Labour government would curb skyrocketing house prices by "clamping down on speculators through a capital gains tax and building 100,000 affordable first homes through [Labour's housing policy] KiwiBuild".
Greens
Green Party Co-leader Metiria Turei said that "after five years in denial" National's FirstHome policy was at least an attempt to help young families buy their first home.
"But it's selling houses that the government can't spare and using an expensive, poorly-targeted subsidy," she said.
"The Greens dispute National's argument that there are 'surplus' state houses to be sold. Every region of New Zealand has families on the waiting list for a state house. In the [Marlborough] region where Dr Smith made his announcement, 58 families are waiting for a state house. Those families should be the priority for vacant state houses like the ones Dr Smith plans to sell."
Turei said the Greens examined deposit subsidies when developing the "Home for Life" package "but found that they are very expensive and help a relatively small number of people into homeownership".