National announces relaxed terms for first home buyers using KiwiSaver deposits - but will require 10% deposits on homes and stops short of increasing subsidy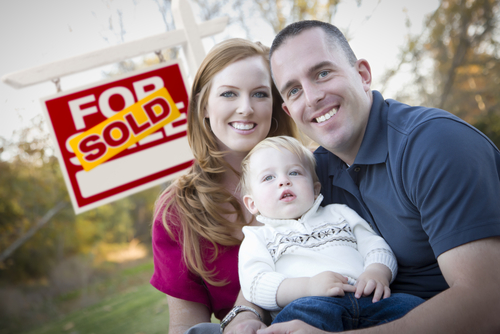 The Government's announced spending of $64 million over the next four years in an attempt to alleviate the vexed problem of first-time home buyers being potentially locked out of a fast-rising market.
One significant feature of the initiative, however, is that the first time buyers will be expected to have minimum house deposits of 10% - whereas in some circumstances now there is no minimum deposit level. The new proposals come into effect on October 1.
Prime Minister John Key unveiled the package in his speech today to the National Party conference in Nelson. The proposals affect both the use of KiwiSaver funds to buy a house and the existing "Welcome Home" scheme.
Housing Minister Nick Smith, who had previously hinted at the changes, also added further detail.
Speculation
There was some speculation the Government might raise the subsidy available for first time buyers using their KiwiSavers from the existing $5000, but they have not done this.
The changes by the Government come amid clear signs that housing affordability is set to be a big election issue.
The Government had sought to exempt first home buyers from an expected move by the Reserve Bank to put "speed limits" on high loan to value lending. See here for articles on LVRs.
However, in more recent days the Government has seemed to take a more conciliatory, hands-off, approach to the central bank's proposed actions and the move to seal in at least 10% deposits under the new proposals could be seen as the Government somewhat meeting the RBNZ half-way on the moves to cool the housing market, particularly in Auckland.
Key appeared to carry on with this conciliatory tone in his speech in Nelson. 
Pressure
"As the Reserve Bank has repeatedly said, rising house prices affect financial stability and put pressure on interest rates and the exchange rate," he said.
"If a bubble is created and bursts, it could leave many home owners with little or no equity, and leave banks in a vulnerable position."
The RBNZ was "very worried" about this risk, and "precisely that situation" has occurred in other countries, Key said.
"We certainly do not want it to happen here."
Key said homes could be made more affordable in New Zealand by building more houses.
"And building more houses, at reasonable prices, comes down to ensuring that there is more land available to build on, that there are better consenting processes, and that costs are lower.
Affordability
"Addressing this set of issues is far and away the most important thing the Government can do for housing affordability.
"For example, we will have a law passed soon that will speed up the provision of new housing, and streamline approvals in areas where housing is least affordable.
"We already have a housing accord agreed with the leadership of the Auckland Council which will see 39,000 homes consented over three years – a massive increase on what we've seen in the past.
"And yesterday we announced a number of significant changes to the Resource Management Act.
"These include making councils plan for a minimum of 10 years of urban land supply, to cope with projected population growth."
On the other hand, Key said, nothing that the Labour Party wanted to do – "along with their bed-fellows the Greens" – addresses any of the fundamental issues behind housing affordability.
The nub of the $64 million proposals from the Government, as explained by Key is thus:
"So the National-led Government will be significantly beefing up and amending KiwiSaver and Welcome Home Loans, at a cost of $64 million over four years.

"We will relax the restrictions around KiwiSaver members accessing the extra deposit assistance of up to $5,000 that is currently available.

"We will do this by increasing the maximum joint earnings of a couple to qualify from $100,000 to $120,000.

"We will also be raising the house price cap under which the extra assistance will be available. In Auckland the cap will rise from $400,000 to $485,000. The cap will also be raised in some other parts of the country with housing affordability problems.

"The Government will also amend the Welcome Home Loans scheme, where the Government underwrites loans for qualifying people, to relax restrictions and make them the same as the new criteria in KiwiSaver.

"We will also expand the scheme to treble the number of loans from about 850 loans a year to 2,500 a year.

"Lastly, to get a first home buyers' subsidy from KiwiSaver or to get a Welcome Home Loan, people will have to be able to put a 10 per cent deposit together, including what they can access through KiwiSaver.

"At the moment, for example, you can get a Welcome Home Loan having saved a very small deposit, or no deposit, if the house is valued at $200,000 or less.

"International experience shows it's risky to lend 100 per cent of the value of a first home. So in expanding these schemes, we are assisting these people to put together a deposit, but we are also requiring them to have an initial stake in their asset as well."
Nick Smith added the following detail:
"We are changing the house price caps and income limits to increase eligibility for the KiwiSaver First Home Deposit Subsidy and Welcome Home Loans. These are expected to double the number of first home buyers receiving the subsidy from 4,700 to 10,000 a year and treble the number of Welcome Home Loans from 845 to 2,500 a year."

The house price caps for Welcome Home Loans are currently $350,000 in high priced markets like Auckland, Wellington and Christchurch and $280,000 in other regions. For the KiwiSaver First Home Deposit Subsidy they are $400,000 in Auckland, Wellington City, Selwyn and Queenstown Lakes, and $300,000 for other regions.

The new price caps are being aligned for both Welcome Home Loans and the KiwiSaver First Home Buyer Subsidy to $485,000 for Auckland, $425,000 for Wellington City and Queenstown Lakes, $400,000 for Christchurch and Selwyn, $350,000 for Porirua City, Hutt City, Upper Hutt, Kapiti Coast, Tasman/Nelson, Western Bay of Plenty, Hamilton, Tauranga, Waimakariri, Thames Coromandel, and $300,000 for other regions.

The Government is also aligning the income limits of the two schemes. The KiwiSaver First Home Deposit Subsidy is currently limited to $100,000 for one and two buyers and $140,000 for three or more buyers. The Welcome Home Loan income limit is $85,000 for one or two buyers and $120,000 for three or more. The new income limits for both schemes will be $80,000 for a single person and $120,000 for two or more. Most deposit subsidies are for couples and the net effect of the changes is expected to increase eligibility by 11 per cent.

"The house price and income limits are about ensuring taxpayer assistance is targeted at families on modest incomes buying modest homes. The changes are needed to make them realistic and fair," Dr Smith says.

"We are also changing and aligning the minimum deposit thresholds of the two schemes to 10 per cent. The current Welcome Home Loan minimum deposit threshold is 15 per cent over $200,000 whereas the KiwiSaver First Home Deposit Subsidy has no minimum deposit.

"It is reasonable to expect first home buyers to have saved some funds before getting other taxpayers support to buy a home. The minimum 10 per cent deposit includes any funds from the KiwiSaver First Home Withdrawal and Deposit Subsidy.

"These changes are particularly significant for Auckland where the unrealistic price caps were severely restricting access to the two schemes. The number of Aucklanders' accessing the First Home Deposit Subsidy is expected to grow from 1,030 to 3,000 per year and Welcome Home Loans from 52 to 867 per year.

"This package of changes to support first home buyers complements the Government's broader package of reforms underway to tackle the root causes of housing affordability including land supply, infrastructure costs, building material costs, building sector productivity, and compliance costs."

The changes will take effect on 1 October. The cost of increasing the house price caps and income limits for the KiwiSaver First Home Deposit Subsidy is $46.6 million and $17.3 million for expanding Welcome Home Loans. The total cost of the package is $64 million over four years.