Changing NZ's local govt funding model to replicate Germany or Switzerland's would help solve our housing woes, says NZ Initiative executive director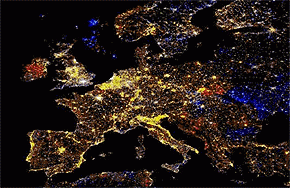 By Gareth Vaughan
New Zealand could learn a lot from his native Germany and neighbouring Switzerland to help deal with its housing affordability woes, says Oliver Hartwich, the executive director of think tank the New Zealand Initiative.
He suggests a major shake-up in the way local government is funded is a key prerequisite to improving housing affordability.
Speaking at the New Zealand Property Council's Residential Development Summit in Auckland, Hartwich noted that in Germany it's cheaper in real terms to buy a house now than it was in the 1970s.
He said the key advantage Germany and Switzerland have over New Zealand in terms of constraining house price inflation is the way their local councils are funded.
He said German and Swiss local government was forced to be more entrepreneurial than their New Zealand counterparts and advocated taxing "things that have legs" rather than land.
"In Germany councils have a very limited role in actually setting taxes. They can't just easily introduce new taxes or set tax rates. But they can certainly influence their tax base," Hartwich said. "What I mean by that is they can try to attract people and businesses, and the more people and businesses they attract, the more the council will have in its budget."
"In Germany you pay your taxes to the state government. The state government redistributes your taxes and the councils compete for a share of the income taxes collected at the state (level). Councils get it according to how much income tax is generated locally and how many people they have within their council's boundaries."
'They see you as a customer, you can see the euro signs in their eyes'
Because the councils receive money per person in their area, they want to attract people and businesses, and thus tend to work closely with property developers rather than have "antagonistic" relationships with them, he said.
"The councils are all happy to take you because you can see the euro signs in their eyes."
"Germany has built some very attractive cities, some very green cities. They haven't had any house price inflation for 40 years, they've had deflation. There's a lot of competition between councils, they all want you, they see you as a customer. It has made Germany a tenant's paradise," added Hartwich.
He suggested home ownership rates were low in Germany compared with many other developed countries because it simply doesn't pay to "jump into" the property market.
"You cannot realise any capital gains in the housing market (so) why would you jump in? Why would you do it in your early 20s? There's nothing to be gained. You can easily wait until your 30s or 40s until you buy your first home. I think that makes it quite a relaxed housing market."
Meanwhile, in Switzerland there was even more competition for the tax dollar given people pay three income taxes - a federal one, one to cantons and one to councils - yet still have income tax rates among the lowest in the OECD. Switzerland has also had stable house prices. According to Hartwich Switzerland offers a "dream scenario" with planners and politicians facing the full costs and benefits of their decisions.
For NZ 'the worst may be yet to come'
In terms of New Zealand's housing affordability issues Hartwich said he feared the worst is yet to come. 
"Because if you just look at population forecasts for New Zealand, and apply some of the lessons learnt in continental Europe, you can see for demographic reasons you can expect the housing market to get far worse. We will face a double whammy in New Zealand based on the demographic change."
The current population of about 4.5 million is forecast by Statistics New Zealand to rise to about 6 million by 2061, he said. And it'll also get older with the median age forecast to rise to 44 from 37 over that same time period. This means the average household size will shrink, with Hartwich (pictured) suggesting it may be from 2.6 people to about 2.3.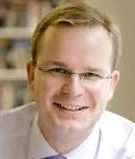 "(So) we will certainly need a lot more houses," he said.
"The number of households in 2061 will be 2.61 million, (which is) 930,000 more than today. To keep up with this demographic change, to build the 930,000 new dwellings, which does not account for replacements, we would need to build about 20,000 new dwellings per year from now until 2061. That's 5,000 more than we're currently building so it's a massive job," said Hartwich.
"If you think we've got a housing affordability crisis (now) it's going to get worse if we don't respond to that."
'Focus almost exclusively on the supply side'
However he said some of the proposed solutions such as a capital gains tax, loan-to-value ratio restrictions on bank lending, Labour's KiwiBuild policy and foreign ownership restrictions, were the wrong solutions because much of the future housing market demand is already "programmed in."
"We know the population will age, we also know that actually migration is a good thing for the New Zealand economy, and we know that we already have a (housing) shortage so why start on the demand side? I think we need to focus much more, and almost exclusively, on the supply side. What we need to do is co-operate with local government, to change their mindsets to make them proponents of growth, to make them positive about growth."
"I want (NZ) local government to be as positive about growth as in Switzerland and Germany," added Hartwich. "(There) they pretty much behave like an entrepreneur in a sense because they can see development as a profit maker. That means we have to change the way we tax things. We also have to change the way we fund local government. I generally believe we have to tax things that have legs and therefore not land."
"I don't think property rates is the best way to fund local government because it makes them very lazy. You can always tax land, it can't run away. I think the Swiss model of taxing people rather than land is better because you actually have to make sure you attract people and keep them there and keep them happy. You can also tax businesses because they also have the choice to leave if they don't like it," Hartwich said.
This article was first published in our email for paid subscribers. See here for more details and to subscribe.