Insurers and CERA team up to clear Red Zone houses, Crown-owned ones to be gone by the end of next year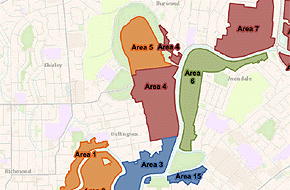 A new co-ordinated approach between private insurers, the Earthquake Commission and the Canterbury Earthquake Recovery Authority will ensure Crown-owned properties in the residential red zoned flat land are cleared by the end of next year.
In announcing details of the new approach today, CERA chief executive Roger Sutton commended the willingness of the various insurers to work together.
"Almost 40% of the Crown owned properties have already been cleared in the flat land, but this has been happening in a sporadic way as each individual property owner settled with the Crown and/or their insurer," he said.
"Through this new approach we have sequenced a geographic approach working together by either demolishing or relocating the houses, clearing the land, fencing it and then grassing it straight away."
"Not all houses in the Residential Red Zone flat land will be demolished. Around 300 houses have already been relocated to other green zone properties, mostly throughout greater Christchurch."
A map of the clearance areas as attached to this story.
The new approach sees the flat land red zone sectioned into 15 geographical areas and prioritised based on the least number of properties left to clear and where the work can be quickly completed.
By the end of next year all Crown-owned properties in each area will be cleared, starting in New Brighton today. The two remaining houses in this area will be demolished over the coming days, and the area will be sporting grass by Christmas.
Sutton says this approach will ensure the area is tidy and safe for residents who remain living in and around the red zone areas.
"It makes sense for us to work with CERA so there is a co-ordinated approach that will see specific areas prioritised for clearance to reduce the incidence of arson, vandalism and other behaviour that is causing a concern for people," Insurance Council chief executive Tim Grafton said.
Up until now sites have been cleared as settlements have been reached.  Insurers have claimed good progress having cleared 2,833 sites of 4,869 in the red zone flat area of the city where residents chose to pursue insurance claims with insurers. This is about 60% of the properties insurers had responsibility for demolishing.