Real Estate agents warned that even though they are technically exempt from new money laundering rules they could still get into trouble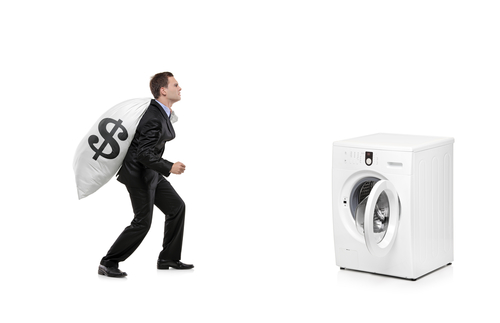 New Zealand houses are becoming more attractive as a means of people 'laundering' dirty money - and real estate agents are being warned they could get into trouble if they, however unwittingly, assist money launderers.
The warning comes from the Real Estate Agents Authority (REAA), the independent government regulatory body for the real estate industry in New Zealand.
In its latest newsletter the REAA warns that until recently, "there were many easier ways to launder money; criminals often just simply banked their ill-gotten gains, remitted it overseas, or spent a few hours at a casino". But now NZ property was "even more attractive for cleaning 'dirty' money".
The Anti-Money Laundering and Countering the Financing of Terrorism Act (AML/CFT Act) took effect from the end of June last year. Some professions, including real estate agents and lawyers were temporarily excluded, but as the newsletter points out, real estate agents could still be culpable for laundering offences .
'Severely restricted'
"...Since July 2013 many of the most popular money laundering channels have been severely restricted; close supervision and extensive new compliance rules have been imposed on financial institutions like banks, casinos and money remitters," the newsletter said.
"Although international obligations require real estate agents and lawyers to comply with the same rules, in New Zealand these businesses remain temporarily exempt from the extensive new regulations.
"Ironically, this means that real estate agents and lawyers may not always know what to look for, at the very time that criminals' interest in misusing their services as a 'washing machine' has increased."
It is believed at least $1.5 billion and possibly up to $10 billion of criminal funds is laundered in New Zealand each year, including the sale and purchase of property.
'Facing big risks'
The newsletter said that estate agents "face big risks" even when they inadvertently help criminals.
Real estate agents who receive funds in the course of their business for settling real estate transactions already have existing obligations to:
verify the identity of certain people;
keep records of having done so;
and identify and report suspicious transactions.
"Agencies whose services are used by criminals, even inadvertently - and especially those without systems to spot obvious warning signs - can face severe penalties."
Penalties for real estate agents include fines up to $20,000 for individuals and $100,000 for companies - and up to 2 years imprisonment.
"Even aside from the financial risks, the reputational impact for any agency accused of helping criminals launder ill-gotten gains, even unwittingly, is obvious," the newsletter said.
Real estate agents commit an offence when there are "reasonable grounds" to suspect money laundering, which they fail to report.
Ignorance no defence
Not knowing the obligations is not a defence. In addition the actions of agents may be treated as being done by the licencees themselves, whether they knew about it or not.
"Directors and officers involved in the management of real estate companies may also be deemed guilty if the relevant acts or omissions by others took place with their knowledge, or even simply under their authority or with their permission or consent," the newsletter said.
The newsletter said many known techniques were used by criminals who choose real estate as a 'washing machine'.
"This means that at the very least licensees can turn these techniques to their advantage by helping staff recognise key combinations of 'red flag' indicators - and start building a virtual wall to help protect their business."
The newsletter said the most effective 'red flag' indicator systems were designed specifically for each agency's unique circumstances and operational needs, but some common 'red flags' included:
The use of cash, or disproportionate amounts of cash.
Purchasers not viewing the property and/or acting through intermediaries such as lawyers or 'friends', with little or no personal contact.
Prices that don't reflect market value and trends.
Purchasers unusually willing to pay the asking price or apparent lack of concern about price.
Urgency without good reason - quick commissions are tempting, but may prove 'too good to be true.
Multiple transactions where properties are re-sold in quick succession, sometimes with significant change in value in short timeframes.
Doubts about the real ('beneficial') ownership of funds or assets.
Reluctance to provide usual details (e.g. identification, residence, occupation) and/or inconsistencies in documentation (e.g. dates, signatures, mortgages).
"These indicators can also appear in legitimate transactions, so initial concerns about isolated 'red flags' can often be resolved with a credible explanation. However, unconvincing explanations and multiple red flags should be investigated more rigorously for real estate agents to avoid inadvertently helping launder criminal funds and exposing their businesses to unnecessary risks to their reputation and livelihood," the newsletter said.