Nick Smith says has told Government to target housing affordability at four times income, down from seven times income in Auckland now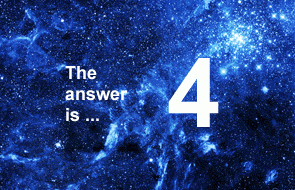 By Bernard Hickey
Housing Minister Nick Smith has revealed he has set the Government a housing affordability target of house prices being four times household incomes.
Auckland's house price to household income multiple was currently around seven, Smith said.
Smith made the comment in an interview on TVNZ's Q+A.
"The target that I've given to my ministry goes back to those long term affordability measures - which is the ratio of incomes to house prices. That's what really matters. Historically that number's been about four for New Zealand," Smith said.
"Currently in Auckland it's seven. I've set that long term objective of getting it back to four. That means incomes are growing faster than house prices and you need that repeatedly over a period of a decade or two to get those ratios down," he said.
The REINZ Median House price for Auckland was a record high NZ$637,000 in March, implying an household income of about NZ$91,000 if the multiple was seven as stated by the Minister.
To get that multiple back to four would imply house prices remaining flat in Auckland for 19 years with average annual wages growth of 3%, as is currently the case. Or it would imply house prices dropping 43% for the multiple to be rectified.
Earlier Smith agreed that annual house price inflation in Auckland of 14% was not sustainable, but that actions by the Government on supply and the Reserve Bank on demand (higher interest rates and high LVR speed limits) had slowed house price inflation to around 2-3% in the last quarter.
REINZ's stratified house price index for Auckland showed house prices rose 4.8% in the last three months to March and were up 12.1% from a year ago.
"You need to take into account, the Government's Housing Accord came into effect in October. The LVR limits from the Reserve Bank only bit in November, and so what you really need to say, are the steps that this government has taken and what the Reserve Bank is taking, are they having an effect? The answer is yes," Smith said.
"If your argument is that there is more to do? Absolutely, there'll be more in the Budget," he said.
Smith was then asked if it would take 20 years to rectify the problem of housing affordability.
"If you look at housing ownership in New Zealand, it's been going backwards every single year since 1987. In other words the decline in home ownership from about 75% in New Zealand back to about 65% has occurred over that period," Smith said.
"And if you're looking for some instant magic bullet that the government can wave and change those 20 year trends you're mistaken. It's about doing the hard yards in those important areas I've identified," he said, referring to the Productivity Commission's study on housing affordability and its recommendations for improvements in land supply, building materials costs, council infrastructure costs, productivity and compliance costs.
Opposition targets foreign buyers
Meanwhile, Labour Leader David Cunliffe reiterated in a Q+A interview that Labour planned to impose a 15% capital gains tax on investment property and to ban non-residents from buying New Zealand homes. He also said Labour would repeal National's plan for reviewable tenancies for State Houses, which starts on July 1. He reiterated Labour's Kiwibuild plan to build 100,000 affordable homes over 10 years.
"The affordability crisis in housing is the number one problem that presents at my electorate office, and every week we have families coming through. We've got families crowded two or three families into one house. We've had people living in garages, people living in cars. It's disgusting. Increase supply first off, and it's obvious. That's why we've got KiwiBuild, a hundred thousand new homes in 10 years, and even that won't be enough, but it's a jolly good start," Cunliffe said.
He said New Zealand should have a capital gains tax on investment property, as other countries such as Australia do.
"Why would wage and salary earners be taxed on every dollar they earn, but property speculators get tax free capital gain. It's lunacy. I'm comfortable with that because speculators are driving this market, and to make matters worse, according to the BNZ and Real Estate Institute about 12% of speculative house buyers, all house buyers last year in Auckland came from non-resident foreigners," he said.
"Non-resident foreigners who have access to cheap finance are driving up the price of homes in New Zealand, so young Kiwis can't get into their own homes," he said.
Cunliffe rejected the Government's argument that a capital gains tax and foreign buying limit had not worked in Australia, where prices rose almost 10% lasst year.
"Their (Australia's) problem would be worse if they didn't have it. Nobody's saying it's a complete solution. You've got to have housing supply, you've got to have a decent state and community housing sector for those who are just vulnerable and will not be able to get into the private market. You've got to take the heat out of the property roller coaster, capital gains tax and restrictions on non- resident buyers," Cunliffe said.
"We're not talking about crashing house prices, there is no way that house prices are going to crash. Middle New Zealand does not have to worry about that. But what we don't want – what I don't want – I've got one home – I don't want to see the value of it crash, but I don't want my two sons locked out of the market when they come to need a home, because some banker in some foreign country's playing our market for all it's worth, or because we've got a ridiculous tax structure which is providing an effective tax subsidy for landlords so owner occupiers can't compete," he said.
"It's ridiculous, and it's so easy to fix, and we will fix it, and I tell you what. Housing is going to be one of the crucial issues in this year's election. If Nick Smith and the National Party don't think we're going to be coming after them – this is disgusting and it's going to change."
Cunliffe also said Labour would be announcing more housing policy soon.
Property investors reject need for Capital Gains Tax
NZ Property Investors' Federation CEO Andrew King said it was wrong to say property speculators or traders got tax free capital gains.
"Those who buy and sell property are already taxed on the income from this activity.  Kiwi landlords are not property speculators." he said.
"They are ordinary Kiwis offering a service to people who want somewhere to live, but don't always want to invest in bricks and mortar".
"There are hundreds of thousands of mum and dad landlords in New Zealand. They are incorrectly being blamed for high house prices. The Labour Party is sorely mistaken if they think a capital gains tax is the solution to New Zealand's housing woes," he said.