Insurance Council calls on Govt to include buildings vulnerable to falling ceiling tiles and fittings in rules on Earthquake Prone Buildings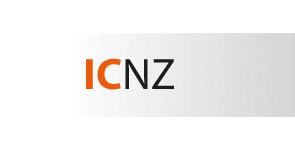 By Lynn Grieveson
The Insurance Council is calling for the definition of an 'earthquake prone building' to be extended to cover any building with fittings or internal partitions that might fall in an earthquake.
Such a definition would've covered the earthquake damaged BNZ Harbour Quays building in Wellington, where the bank has put the damage at about $10 million for which it says it's insurerd.
Insurance Council Chief Executive Tim Grafton told parliament's Local Government and Environment Select Committee on Thursday in a submission on the Building (Earthquake-prone Buildings) Amendment Bill that the proposed legislation was ignoring major earthquake vulnerabilities by not covering non-structural risks.
The legislation would require councils to assess all non-residential and multi-storey buildings in their districts within 5 years and specify which buildings were quake prone. The vulnerabilities of those quake-prone buildings would then be detailed on a public register and repairs to bring them up to standard would have to be completed within a further 15 years. Including internal fitings and partitions in the definitions about what made a building earthquake prone would dramatically widen the pool of buildings likely to be deemed earthquake prone.
John Lucas, Insurance Manager with the Council, said another option would be a compulsory building warrant of fitness that set standards for "seismic restraints" of installed equipment and fittings such as telecommunications equipment, sprinklers, heating ducts, light fittings and partitions.
"We believe that the big issue with the risk of ceilings falling down and the equipment that sits above those ceilings is very real," he said.
"We believe there is a fairly simple way of having that monitored either through a change to the definition of what an earthquake prone building is to include the risks of internal partitions and ceilings falling down that could give high risk to life and safety, or an inclusion in the building warrant of fitness regime."
Grafton acknowedged that defining an earthquake prone building as "one that is fitted out through non-seismic restraints that could cause injury or death" would be a major expansion to the scope of the proposed legislation.
"Well, it may be," he said.
"But if the intent of this legislation to address economic loss and risk to human life then we are just advising you that you are ignoring one of the most significant risks."
'Nowhere is safe'
Grafton also sent a warning to building owners, including those in Auckland, who resent having to spend money on earthquake strengthening because they believe a quake is unlikely in their city.
"There is probably nowhere in New Zealand that can safely say we are free from that kind of earthquake occuring, " he said.
"We are in a highly seismically active part of the world, and though there might be more relative identified risk with respect to Wellington and now Christchurch, no part of New Zealand is immune from these kinds of risks."
Former parliamentary adviser Murray Darroch agreed, drawing the Committee's attention to the book "Hostile Shores: Catastrophic Events in Prehistoric New Zealand" which he said showed the 15th century, in particular, was marked by a rash of major earthquakes and tsunami.
'Abandoning insurance'
The select committee also heard from Wellington apartment owners facing large earthquake strengthening bills.
Body Corporate chair Tony Simpson said people "were in despair" about it.
"Four years ago we were paying NZ$12,000 a year for our replacement value insurance," he said.
"Last time we had an estimate done, which was about a year ago, the premium was NZ$130,000. We have done the obvious thing we had to do and said we can't afford that and have had to can our earthquake insurance."
"We said 'okay, we have two options - we can put this money towards strengthening the building or we can allow some underwriter in Surrey to live in the manner they have long grown accustomed to' - and it is not rocket science to understand which one we went with."
Questioned about the finance implications of those with mortgages going uninsured, Simpson said some of the apartment owners had asked the Body Corporate the same question.
 
"I made some inquiries within the banking industry and the advice was the same. If you ask that question formally you'll be in trouble. But informally, as long as you go on paying your mortgage nobody is going to do anything at all. And why would a bank? If you go on paying a mortgage why would the bank go and stick their nose into that?"
'Policy unaffordable'
Meanwhile, big business lobby group Business NZ said the policy requiring quake prone buildings to be upgraded to certain standards or demolished could be unaffordable for some communities.
Business NZ economist John Pask said the policy was not necessary because normal market pressures were leading to buildings being upgraded or demolished.
"Earthquake-vulnerable buildings are already attracting higher insurance premiums and this will automatically lead to building owners strengthening them accordingly or demolishing them," he said.
"Putting a regulatory requirement on top of this situation, where building owners have to upgrade or demolish within 20 years, is unnecessary. Smaller communities with older buildings could struggle to pay for extensive upgrading and might be forced to pull them down. The policy could lead to many buildings across the country being demolished needlessly."
In some areas removing unstable facades was more realistic than significant strengthening, he said.