Property values are rising faster than rents in Auckland but it's a different story in the rest of the country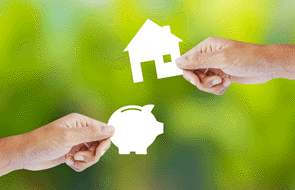 Property values continue to rise much faster than rents in Auckland, although investors in other parts of the country may be seeing better rental growth.
The latest figures from Quotable Value show that average residential property values throughout the Auckland region increased by between 10.1% (in Rodney) to 15.2% (Waitakere) in the year to June.
But figures from the Ministry of Business Innovation and Employment show that the average value of tenancy bonds received from most of the same districts in June this year, were up less than 3% compared with June last year.
The exception was central Auckland (within the boundaries of the former Auckland City Council), where the average bond value was up 6.8% compared with June last year. 
But even that was well behind the 11.4% increase in house values that occurred in central Auckland in the year to June. (See the value and rental change figures for all main centres in the table below).
The strong increase in house values throughout the region will no doubt have been welcomed by existing home owners and landlords, because it should mean the value of their properties has risen, increasing their equity.
For renters the figures are a mixed blessing.
For those renting properties outside of Central Auckland, rent increases are likely to have been relatively modest over the last year.
However for those looking to make the move from renting to home ownership, the strong rise in property values will have made made that goal harder to achieve.
The figures are also likely to have made life more difficult for those landlords wanting to grow their portfolios in Auckland.
Because property values have been growing faster than rents, it will likely become harder for them to find new rental properties that will provide them with an acceptable return.
However investors in other parts of the country such as Tauranga, Hastings, Palmerston North, Nelson and Invercargill, should see better rental growth, with rents keeping pace with or overtaking property values.
In Wellington, the market appears subdued, with property values only increasing by between 0.5% and 2 % in the Hutt Valley and Wellington City, while rents posted a slight decline in the both Lower and Upper Hutt.
In Christchurch, property values and rents appear to have risen in tandem, with both up 6.8% in June compared with June last year.
Rising Property Values vs Rising Rents

 
Average Value
% Change since 
Average rent
% Change since 
 
June 2014
 June 2013
June 2014
 June 2013
Whangarei
333,294
0.7
294
0.0
Rodney
674,090
10.1
439
1.4
North Shore
852,928
13.2
502
0.8
Waitakere
561,506
15.2
414
3.0
Auckland Central
848,024
11.4
490
6.8
Manukau
597,199
13.8
447
2.3
Papakura
431,142
13.2
404
2.2
Franklin
468,940
12.2
399
9.6
Hamilton
365,549
4.9
313
1
Tauranga
452,431
5.5
362
7.4
Whakatane
297,636
0.9
275
2.2
Rotorua
268,486

-0.2

254

-2.3

Napier
325,095
0.3
300
1.7
Hastings
300,145
0.3
296
4.6
New Plymouth
350,891
4.6
341
4.6
Wanganui
180,041

-5.4

205
3.4
Palmerston North
285,050
-0.2
276
1.5
Upper Hutt
336,043
0.5
295

-3.3

Lower Hutt
372,998
1.4
327

-1.8

Wellington City
535,962
2.0
427
3.6
Nelson
400,554
1.7
326
3.8
Christchurch
459,617
7.0
422
6.8
Timaru
280,066
4.7
264
4.3
Dunedin
288,609
1.1
293
0.0
Queenstown
664,353
4.3
393
2.1
Invercargill
211,625
3.7
236
7.3
Sources: Quotable Value/MBIE