A whopping funding shortfall could see Christchurch City Council sell down its stakes in Lyttelton Port, Christchurch Airport and electricity company Orion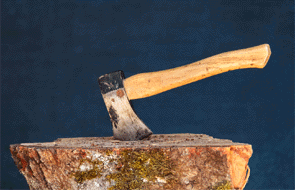 Christchurch City Council may be forced to sell large chunks of its council owned companies including electricity lines company Orion NZ, Christchurch International Airport, Lyttelton Port Co and the city's Red Bus Co. to meet a funding shortfall.
A report on the Council's finances has revealed it may need to find an additional $783 million to $883 million by 2019.
In releasing the report by investment bank Cameron Partners, Christchurch mayor Lianne Dalziel said a combination of government assistance, a reduction in the council's operational spending and a release of capital was the only way the Council could address uncertainty around its finances.
The release of capital is most likely to come from the sale of shares in several infrastructure companies owned by the Council through its subsidiary Christchurch City Holdings Ltd (CCHL), which owns 89.3% of Orion NZ, 79.3% of Lyttelton Port Co, 75% of Christchurch International Airport and 100% of Enable Services which is building the ultra-fast broadband network in Christchurch, City Care Ltd which is an infrastructure maintenance company, Red Bus Co. which provides transport services in Canterbury and  EcoCentral which provides recycling services in Canterbury.
"We have gross assets worth $8.3 billion, with $2.6 billion of that owned by our commercial arm, Christchurch City Holdings," Dalziel said.
"But we also have reduced revenues as a result of the earthquakes, as well as unsustainably high debt levels.
"We can't borrow any more," she said.
"This means we must look at all available options to solve the potential shortfall in funding.
"From the financial reports we have received and subsequent analysis of those reports, we would be looking at releasing up to $400 million from CCHL." 
The most likely scenario is for a partial sell down of the council's most valuable commercial assets, the port and airport companies and Orion.
The council would be looking for options which ensured the city maintained "strategic control of its key infrastructure assets," Dalziel said.