Is now a good time to buy or a good time to sell? Westpac's REDnews asked Alistair Helm and this is his view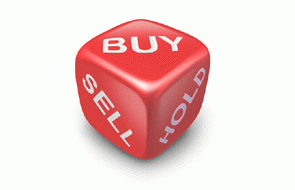 It's the perennial property question – is this a good time to buy or a good time to sell?
As ever, the answer to the question will entirely depend upon who you ask and is why discussions on the property market often end up being lengthy, confusing and riddled with conflicting opinions.
An undeniable fact is that the current property market is cooling.
Sales volumes as reported by the Real Estate Institute are slowing and have been doing so for over 9 months.
At the peak of the market we were seeing 221 property sales per day across the whole country and that has fallen by 6% to 207 per day.
To give some context, at the lowest point of the depressed property market around 2009 we saw just 147 property sales per day.
The current slow-down is the result of an easing in demand. This is driven in part by access to finance being harder while the cost of finance has started to rise from the lowest mortgage rates in living memory. So far this year we have seen four interest rate rises and this has sapped the confidence of buyers.
We are clearly now in that part of the property market cycle where interest rates are likely to keep rising than falling.
Add to this the restrictions imposed by the Reserve Bank on buyers with deposits of less than 20% and you have two very powerful influencers that will continue for at least the next 12 months.
A key fact of the cyclical property market is that sales volumes lead price movement. That is why prices are still being reported as growing on a year-on-year basis.
That rate of growth however is slowing and will continue to do so. I suspect that it will slow to a point where sometime early next year we may well be seeing property prices at a national level start to fall on a month by month basis.
This does not mean we are about to see a property market collapse or that the famed bubble has burst. It is simply that property prices, on an aggregated basis, have stretched the financial capability of buyers.
Pitted against these buyers are sellers who have inflated expectations.
This is part of the reason why sales volumes have fallen. It has also created a classic Mexican standoff between sellers and buyers with the agent sitting in the middle trying to mediate.  This extended mediation is stretching out the transaction time.
As a buyer this is welcome news as a year ago the market was so heated that it was causing a degree of panic with some buyers ignoring appropriate due-diligence as they desperately tried to get on the speeding train that the market was at that time.
That train is slowing significantly and buyers can now take their time and act more rationally.
The outlook for the coming year will rely on the core principle that property moves in cycles and we are on the down side of the cycle. My belief is that this will be short lived. By this time next year I foresee the market showing signs of strengthening, at least in terms of volume sales as the lead indicator. Four key factors will drive this:
Economic growth. The coming years are, by all estimates, likely to see healthy economic activity as global markets continue to strengthen and the domestic economy powers on with our global trade increasing across our primary industries
 
Immigration. This is forecast to remain strong as New Zealand becomes an attractive economic base for new migrants and an appealing place to live
 
Financial adjustment. Buyers will by this time next year have become adjusted to the new mortgage rates and deposit requirements. It is worth remembering that there is an ever-growing group of buyers that want to get into the market but are finding it tough – for now
 
More inventory. New house construction and renewed confidence among sellers will stimulate the market and increase supply
So, to return to the original question; is this a good time to buy or a good time to sell?
For my money I would rather be a buyer at this time although if you need to sell, price right and invest in presentation and marketing.
---------------------------------------------------------------------------------------
The above article was written by Alistair Helm, and was first published in Westpac's REDnews. It is here with permission.