Asking prices on Realestate.co.nz dropped in July but the number of new listings was up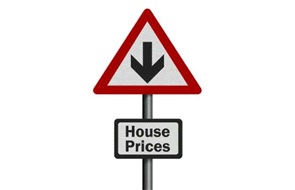 The average asking prices of homes listed for sale on property website Realestate.co.nz were down in Auckland and Wellington last month but up in Canterbury.
The average national asking price of homes listed on the website in July was $475,370, a drop of $9,834, or 2%, from June's average asking price of $485,204.
In Auckland the average asking price declined form $707,087 in June to $682,816 in July, a fall of $24,271, or 3.4%.
In Wellington it dropped form $444,762 in June to $438,464 in July.
The Canterbury average rose from $438,597 in June to $448,794 in July.
The number of new listings on the website in July increased to 9,163, from 8,524 in June, a rise of 639 or 7.5%.
"The number of listings should be seen as indicative of the usual seasonal cycle," Realestate.co.nz marketing manager Paul McKenzie said.
"Every year we see a surge in the number of properties in the market when spring comes around and there is every reason to expect that the same will happen in August and September this year."
Realstate.co.nz's average asking prices are based on a truncated mean, which excludes the top and bottom 10% of prices.