The REINZ says median house prices kept rising in August but the number of sales is in decline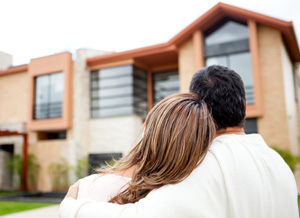 The national median dwelling price increased by $4,000 to $420,000 in August compared to July while the number of homes sold fell by 7%, according to the Real Estate Institute of New Zealand (REINZ).
The REINZ said 5,481 homes were sold in August, down 7% compared with July and down 16.3% compared with August last year.
August's national median price of $420,000 was up $4,000, or 1%, from July and up $30,000, or 7.7%, from August last year. The median days to sell dropped by one day to 38 days compared to July, and was down four days from August 2013.
REINZ chief executive Helen O'Sullivan said the market appeared to be idling as both buyers and sellers awaited the outcome of the election.
However that wasn't only factor involved, because sales volumes had been below the same level they were a year ago for 10 consecutive months, she said.
"While (Reserve Bank) LVR restrictions are still cited as being a significant factor, lack of listings continues to be an issue in most parts of the country, with low stock levels restricting buyer choice," she said.
In the Auckland region, the median selling price increased to $614,050 in August from $610,000 in July, with median prices in Manukau, Central Auckland and the North Shore all up strongly.
But the median price in Waitakere dropped to $515,000 in August from $550,000 in July.
In the Wellington region the median rose to $397,500 from $380,000 in July and in Christchurch the median increased to $421,500 from $407,250 in July.
Across Canterbury sales volumes were down 12% compared with July and down 11% compared with August last year.
Here's REINZ's full press release and here's its regional data.