New Environment Minister and Housing Minister Nick Smith argues for RMA reform to focus on housing affordability; says RMA responsible for Auckland land price surge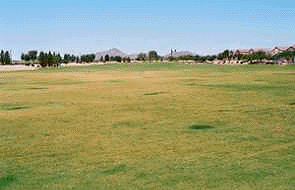 By Bernard Hickey
Housing Minister Nick Smith has blamed the Resource Management Act (RMA) for the rapid escalation of land prices in Auckland and has argued for RMA reform that focuses on housing affordability.
Speaking to the Property Council's Residential Development Summit in Auckland, Smith detailed his area of focus as he reworks RMA reforms that were stalled last year but are now at the top of the agenda for the freshly-re-elected National Government.
Opposition from Peter Dunne and the Maori Party to plans to merge sections 6 and 7 of the RMA and to elevate economic development as a guiding principle stalled the RMA reforms in 2013, but the Government can now pass any legislation it wants with the support of ACT MP David Seymour.
However, Prime Minister John Key, who has said he wants to 'hug centre', has directed Smith to look at moderating the reforms proposed under previous Environment Minister Amy Adams to win broader support of environment groups, although it's not clear how that might be done.
Smith said the RMA needed to "explicitly recognise the importance of New Zealanders' access to more affordable housing if the downward trend in home ownership over the past 20 years is to be reversed."
"The Resource Management Act must safeguard our natural environment, but it is also a crucial piece of planning legislation," Smith said.
'RMA largely responsible'
"It forms the basis for the decisions that determine what we can do on our land. So it's important we have a system that balances environmental protection with the wider needs of New Zealanders. We need a system which ensures that important environmental standards are maintained, but that which also enables growth and development - including a strong housing supply," he said.
"It is the price of land and sections that has gone up so rapidly in unaffordable housing markets like Auckland, and it is the Resource Management Act and how it is implemented that is largely responsible for this cost escalation."
'Sunset clauses'
Smith said new laws allowing Special Housing Areas (SHAs) were a short-term fix so the RMA reforms must be serious about long-term housing affordability.
"The vast bulk of consent processes under the Resource Management Act are about urban development, yet they barely rate a mention in the purposes and principles of the Act," Smith said.
"This is why the Government is determined to make changes. We need to get everybody working in the resource management area from a policy, planning and consent perspective to understand how their decisions impact on young Kiwi families who aspire to own their own home."
'Smith's full framework'
Smith noted that no previous minister had been responsible for the full regulatory framework affecting housing, from subdivisions, building consenting to occupational regulation.
"This presents the opportunity to streamline how we develop new housing so as to increase housing supply and affordability," he said.
Property Council agrees
Property Council CEO Connal Townsend said he supported potential reform to the RMA that factored the 'built environment' into its purposes and principles, including the availability of land for urban expansion and development.
"Other critical changes should include the efficient provision of infrastructure and the risk and impacts of natural hazards," Townsend said, adding he commended the Government's approach to housing affordability across portfolios.
"We now have one Minister responsible for housing across a broad regulatory framework and a Government that has signalled its commitment and intent to improve the RMA and get it working better," he said.
"We believe the time will come for a comprehensive overhaul of the RMA, which has undergone numerous reviews and amendments since its enactment in 1991. However, I understand the Government does not have the immediate luxury of time to spend on this while the housing supply crisis continues to worsen. I was encouraged to hear Dr Smith say that the day will come."
(Updated with comments from Property Council CEO Connal Townsend agreeing on the need for RMA reform)