Christchurch's housing market is returning to normal as more homes are repaired, more new homes being built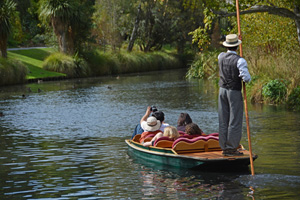 There are increasing signs that the supply and demand for houses in Christchurch in starting to get back into balance as increasing numbers of new homes come on to the market.
The latest sales figures from Harcourts show that in December it had 2,011 Christchurch properties listed for sale on its books, which was up a whopping 27% on the 1,582 Christchurch properties it had available for sale in December 2013.
However it only sold 397 Christchurch homes in December which was down 2.7% on the number of sales in December 2013, while last month's average selling price of $499,096 was up just 1% on the average price in December 2013.
The December figures do not appear to be an anomaly.
The table below shows Harcourts' Christchurch sales figures for the six months from July to December last year.
Harcourts Christchurch Sales: July - December 2014
 
Number
of Sales
Average
Selling Price 
Total No. of
Listings Available
July 2014
411
$491,688
1,803
August
330
$488,734
1,876
September
404
$496,161
1,927
October
442
$485,625
2,078
November
444
$488,250
2,194
December
397
$499,096
2,011
It shows that the number of sales and average prices have remained within a fairly tight range over that period while the volume of homes available for sale has steadily increased.
In each of those months the number of homes available for sale was between 24% and 33% ahead of what is was in the same month of 2013.
"There was further evidence this month that Christchurch Metro is starting to achieve equilibrium between supply demand," Harcourts said in its December sales report.
"Indications are that buyers are delaying their purchasing decisions as they benefit from more choice in the market."
Harcourts figures are a particularly important indicators of trends in the Christchurch market because of the dominant position it holds there, handling around half of all housing sales in the city.
However recent figures from the Real Estate Institute of NZ (REINZ) and Quotable Value (QV) also suggest the Christchurch market is starting to return to more normal trading levels as the city recovers from the devastating effects of the 2011 earthquake.
QV's figures for December showed that average housing values in Christchurch (for all homes in the city, not just those have sold recently) in December 2014 were up just 3.2% compared with a year earlier.
"Value increases in Christchurch City have slowed somewhat as the number of homes repaired increases and new homes coming on to the market is seeing supply keeping up with demand," QV said in its December market report.
According to the REINZ the median price of all homes sold in Christchurch in December was exactly the same as it was in December 2013, while the number of homes sold was up 23% on the same period.
"There was good activity in the Christchurch market in December, with the increasing number of new builds coming to the market providing more buyer choice," REINZ regional director for Canterbury Tony McPherson said.
"This improving supply to demand balance is furnishing the market with a more normal feel."
---------------------------------------------------------------------------------------------------------------------------------------

Our new free Property email newsletter brings you all the stories about residential and commercial property and the forces that move these huge markets. Sign up here.
To subscribe to our Property newsletter, enter your email address here. It's free.
----------------------------------------------------------------------------------------------------------------------------------------