Auckland housing inventory drops to lowest level in more than 8 years, Realestate.co.nz says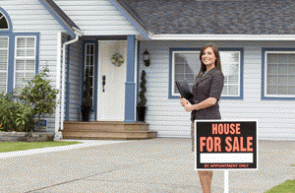 Inventory in the Auckland housing market has fallen to its lowest level in more than eight years, Realestate.co.nz says.
In its monthly data release for January Realestate.co.nz, which touts itself as the official website of the New Zealand real estate industry, says Auckland inventory fell to 9.4 weeks last month. That's the lowest recorded for any month since Realestate.co.nz started compiling the statistics in January 2007.
The long-term average for Auckland is 26 weeks. Auckland's December inventory was 10.8 weeks. January last year was 13.
Overall inventory, a measure of the number of weeks it would take to sell all unsold housing stock, across New Zealand fell to its lowest level since April 2007. Realestate.co.nz says the long-term national average is 36 weeks, but was just 21.4 weeks in January from 24.5 weeks in December.
Meanwhile, the average asking price for houses for sale in Auckland was $750,023 in January, some 2.4% higher than the previous record high of $732,240 recorded in June 2014. And across New Zealand the national average asking price also reached a new high point at $498,471, topping the previous record high of $497,840 from last November. 
January average asking prices in Wellington and Canterbury came in at $463,214 and $446,919, respectively, both a little below record highs reached last year.
New listings of homes for sale increased, Realestate.co.nz said, with 9,536 new listings nationally in January being an increase of 2.9% on January 2014, and a 15% increase versus December. Canterbury recorded an increase in listings of 1,288, or 19%, in January year-on-year.
"While January traditionally attracts more new listings than December, last month was particularly active with the strongest start to the year for some time. This bodes well for the first quarter, as February and March are usually some of the busiest months of the year for new listings," Brendon Skipper, Realestate.co.nz's CEO. said.
Skipper also said there appeared to be no let up in the "seemingly unstoppable" rise in the average asking price across New Zealand.
"Coupled with the fall in inventory, the current property market is one of the most favourable for sellers for some time."
'Auckland market incredibly tight'
ASB senior economist Chris Tennent-Brown said, on a seasonally adjusted basis, new listings were up 5.8% month-on-month and down 1% year-on-year.Total houses available for sale were up 2.5% month-on-month and down 0.9% year-on-year.
"The Auckland market is incredibly tight. Demand has picked up in recent months but the supply of new listings remains low. The number of weeks of inventory measure has fallen to just 9.4 weeks, the lowest level ever recorded in realestate.co.nz's data, which date back to 2007. The Canterbury housing has been moving more into balance, with total inventory up 3.7% in January, to be 20.9% higher than a year ago," said Tennent-Brown.
Given the Auckland housing market has tightened in recent months, house price inflation pressures will intensify, he added.
"Net migration inflows into Auckland have been outpacing Auckland housing construction. The situation of under supply in Auckland is unlikely to alter in the short term. In a speech last week the RBNZ Governor cited concerns around the lift in Auckland house price inflation. The concerns are about financial stability foremost, with potential for inflation spillover noted as a possibility."
However, the RBNZ has also deferred judgement on the broader housing market, opting to wait until February and March housing data waiting for seasonality to wash out. Today's data will not ease any concerns in the interim. The RBNZ will be looking for an increase in Auckland housing construction over the coming year to alleviate the imbalance and pressure on house prices."
"Over 2015 the RBNZ may consider fine-tuning its prudential tool kit, adding to the high-LVR lending restrictions already in place. Possibilities include a more targeted approach to investors or debt-to-income measures. We expect the RBNZ will leave the high-LVR lending restrictions in place until at least late 2015," said Tennent-Brown.