Property buyers come queuing with cash when reserve price is disclosed before auction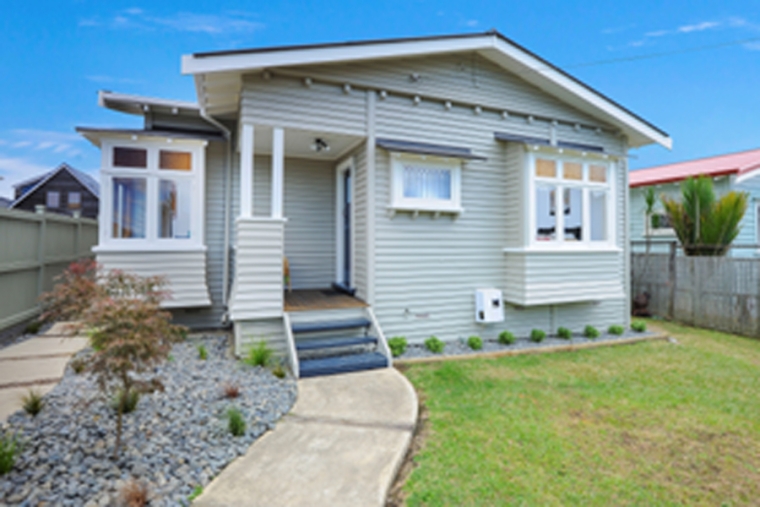 Disclosing the reserve price of a central Auckland house prior to auction has proven to attract buyers and boost the price.  
A former Point Chevalier property owner got $260,000 more than they bargained for, by being up-front with prospective buyers about how much they had to be willing to fork out to partake in the auction.
The three-bedroom bungalow, which had a reserve of $940,000, sold for $1.2 million at auction last week.
The Professionals real estate agent, who suggested taking an unorthodox approach towards marketing the property, says the average price for houses in Point Chevalier is $1.1 million.
Lawrence von Sturmer says two similar properties in the area recently sold for $1 million and $960,000, while a couple of houses on bigger sections sold for $1.1 million.
The property's Council Valuation is $840,000.
Von Sturmer says disclosing the reserve caught the attention of a large pool of buyers, as those who may not have normally considered an auction-marketed property, took interest.
"It attracted all buyers, not just the auction or by-negotiation method buyers", he says.
While around 60 people usually add his properties to their Trade Me watchlists, this house was added to 171 watchlists.
It also got a total of around 7800 hits on the Professionals, Sell Real Estate and Trade Me websites. Von Sturmer says you'd normally get 3000 to 4000 views.
He says he hasn't heard of any other real estate agents in New Zealand disclosing the reserve price before auction.
"I've been trying to find an owner who would do this for a couple of years. You know, just say, this is what we want, this is what we think the house is worth; if you've got the money come and bid", he says.
"[This way] the owners know that the buyers visiting the home have the right budget and when the house sells at the auction they have achieved a fair price. This allows them to plan any future purchase."
Von Sturmer says disclosing the reserve also means buyers know they're not wasting their time.
"I feel sorry for the buyers I know who have done all their due diligence, and spent money on lawyers, valuations, building inspections, only to go along to the auction and find out the reserve is above what their financial capping might have been."
He says disclosing the reserve also means buyers will avoid confusion caused by the "random nature" of Council Valuations.
From his perspective, von Sturmer says, "The agents will spend their time working with buyers who can afford the home and they are aware up-front that the owners are willing to accept fair market value for their home".
In this case he says six buyers registered for the auction, while another four were quite keen. Two bidders went up and over the $1.1 million mark.
Von Sturmer says this property provided a good case study and he will try this marketing technique again.
"To set a reserve price early in the process, real estate agents must be experts in their local market and need to be confident that the house will attract multiple buyers at the reserve level.
"I was 100% sure this property was the right place... It's got to be your typical run-of-the-mill house that's going to appeal to multiple buyers."