QV says the average home's value in Auckland is now $809,200 and has increased 14.6% in the last year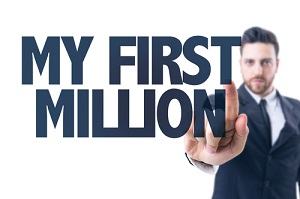 The average Auckland home is now worth more than $800,000 compared to the national average of $507,040, according to Quotable Value.
QV's Residential Value Index shows that the average value of homes in Auckland was $809,200 in April, up 14.9% compared to April last year.
"The Auckland market has increased 14.6% year on year, 4.3% over the past three months and 48.1% since 2007.  When adjusted for inflation values are 14.5% over the past year and are 27.0% above the 2007 peak," QV says.                         
In the Wellington region the average value was $458,295 in April, up 0.7% on a year earlier and in Christchurch it was $473,053, up 4.7% on April last year and in Dunedin it was $291,556, up 0.6% on April last year.
Within the Auckland region, only one district that has homes where the average value is below $500,000 - Papakura on the city's southern flank, where the average value was $489,323. 
However that was up 13.6% compared to April last year, which suggests average values in the district may not remain under the half million dollar mark for much longer.
The most expensive district in Auckland is the eastern suburbs within the former Auckland City Council boundaries, where the average value was $1,204,656 in April, up 15.5% compared to a year earlier.
The average annual increase in residential property values in Auckland ranged from 7.6% in north Rodney to 19.2% in the southern suburbs of the former Auckland City Council.
Investors very active in Auckland
QV Auckland valuer James Wilson said investors were still very active in the Auckland market, capitalising on low interest rates, high equity across their portfolios and rapidly rising prices. 
"Demand for new builds is still very high and is being fuelled by the LVR exemption for new construction, which means you don't need a 20% deposit to purchase these properties," Wilson said.
"Confidence in the apartment market is evident through the large number of new complexes being constructed across the city and buyers purchasing off the plans", he said.
QV national spokesperson Andrea Rush said with net migration at record levels and half of migrants expected to settle in Auckland, home values in the region were likely to remain high and keep rising through the year as demand continues to outstrip supply.
To see the average values in all parts of the country, click on the Link below to QV's report: 
QV Residential Value Index April.pdf
---------------------------------------------------------------------------------------------------------------------------------------

Our free Property email newsletter brings you all the stories about residential and commercial property and the forces that move these huge markets. Sign up here.
To subscribe to our Property newsletter, enter your email address here. It's free.
----------------------------------------------------------------------------------------------------------------------------------------