Harcourts weekly auction clearance rate ranged from 56% in the South Island to 80% in Hamilton/Bay of Plenty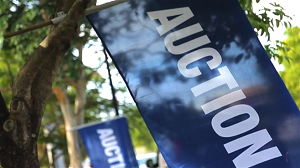 Harcourts took 170 homes throughout the country to auction last week, of which 114 were sold, giving a clearance (sales) rate of 67%.
In Auckland 67 homes were marketed for sale by auction of which 41 were sold on the day or shortly afterwards, giving a clearance rate of 61%.
In Harcourts' central North Island district, which includes Hamilton and Tauranga, the clearance rate was 80%, in Wellington it was 76% and in the South Island it was 56%.
The cheapest sale of the week was a townhouse at Raumati Beach on the Kapiti Coast which sold for $195,000 and the most expensive was a large Tuscan-styled house on a 1.6ha site at Coatesville in Auckland.
See below for the full results of last week's Harcourts' auctions: