The expected increase in new home construction won't be enough to dent Auckland's housing shortage if migration remains at current levels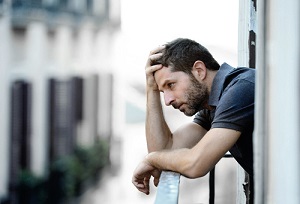 The significant increase in new home building that is expected to occur in Auckland over the next five years is unlikely to put a dent in the region's current housing shortage if net migration flows remain at current levels.
If current projections of new housing construction over the next five years prove accurate and population growth from migration continues at its current rate, then the best that can be hoped for is that Auckland's housing shortage will stop getting worse.
The accompanying graph shows how explosive the growth in net migration to this country has been over the last two years, higher than at any time since Statistics NZ began collating the data in 1922.
Source: Statistics NZ. Figures are annual.
New Zealand's population growth from migration has more than quadrupled over the last two years, rising from 15,174 in the year to September 2013, to 61,234 in the year to September 2015, easily eclipsing the previous record of 40,437 set in 2003.
The accompanying table shows the effect this has had on Auckland's population and on the demand for new housing this has created over the last five years.
It shows that Auckland's population growth was reasonably stable between 2010 and 2013, with both the natural increase (the excess of births over deaths) and the net gain from migration being fairly steady.
Then in 2014 the region's growth from migration started rocketing up, increasing from 7000 in the year to June 2013 to 29,100 in the year to June 2015, pushing annual population growth from 21,700 to 43,500 over the same period.
The sudden spurt in population growth put has put growing pressure of the region's housing supply.
According to the 2013 census the average household occupancy in Auckland is three people per dwelling, putting the city in first equal place with Porirua for having the most crowded housing in the country (within Auckland average household occupancy ranges from two people per dwelling on Great Barrier Island to four in Mangere/Otahuhu).
So just to maintain household occupancy levels at the 2013 census levels and stop them getting any worse, one new home needs to be built in Auckland for every three additional people living there.
The table shows how poorly Auckland has risen to that challenge by comparing the number of new homes required each year with how many new dwelling consents were issued in the same period.
Even in 2010 when migration levels were much lower, 7767  new dwellings would have been required to house the growth in population, but only 3656 new dwellings were consented, leaving a shortfall of 4111 homes.
And although the number of new consents issued has risen strongly over the last four years, from 3394 in the year to June 2011 to 8300 the same period this year, it has not been nearly enough to keep pace with demand for housing caused by the surge in migration over the last two years.
In the year to June 2014, the strong growth in migration meant 11,333 new dwellings were required, but only 6873 were consented, leaving a shortfall of 4460 homes for the year.
And in the year to June 2015 the number of new dwellings required had grown to 14,500, and although the number of consents had risen to 8300 it was still not nearly enough, leaving a shortfall of 6200 homes for the year.
The thing with housing shortfalls (or surpluses) is that they are cumulative.
If you don't build enough homes in one year it adds to the number you need to build in the following year to satisfy demand.
And if you don't build enough homes for several years in a row, the cumulative shortfall snowballs.
As the table shows, over the last five years the cumulative shortfall between the number of new homes required to house Auckland's growing population and the number actually consented has ballooned to 24,303.
Although the number of new dwelling consents being issued in Auckland is expected to grow significantly over the next three years, it is unlikely to put a dent in the housing shortage, although it should slow the rate at which the shortage has been increasing.
The Ministry of Business Innovation and Employment's latest National Construction Pipeline Report, which was issued in July, gives forward projections of the number of new dwelling consents to be issued in Auckland for the next five years.
It is forecasting 13,557 new consents will be issued in 2016; 14,648 in 2017; 14701 in 2018; 14,264 in 2019 and 12,925 in 2020.
If you take the 14,500 new dwellings that were required to accommodate Auckland's population growth in the 12 months to June this year as the number that will be required each year from now on, consents will start catching up with demand and overtaking it by the finest of margins in 2017, when the report is predicting that 14,640 new consents will be issued.
While the increased level of dwelling consents will be a welcome development, it is unlikely to relieve the pressure that has already built up in Auckland's housing market, for three reasons:
Firstly, net migration has continued to grow.
In the year to June 2015, when Statistics NZ last updated its estimates of Auckland's population, this country's total net gain from migration was 58,259 people, but for the year to October that had increased to a net gain of 61,234.
That makes it likely that more than 14,500 new dwellings a year will be required to keep place with Auckland's population growth, so it's possible that even with the increased level of consents forecast in the MBIE report, they could still be falling short of migration-fuelled demand.
Secondly, the increased level of consents won't be enough to put a dent on the existing housing shortfall of nearly 25,000 homes that is still increasing by the day and will likely continue to do so at least until 2017.
As long as migration flows remain at or above current levels, then at best, the increased level of consents will stop Auckland's housing shortage getting any worse. But it won't make it any better.
Finally, a consent is not a house, or an apartment, or even a garage.
It generally takes more than a year from the time a consent is issued for a dwelling to be built and ready for occupation.
And it's not until they are available to be purchased, rented and lived in that they start to have an effect on market pressure indicators such property prices, rents, vacancy rates and occupancy levels.
That suggests that the actual supply of new homes won't start to match population growth until 2019, at which point the housing shortage will start to plateau rather than decline.
Unless there is a significant fall in net migration.
So far the government has treated immigration as a sacred cow and concentrated its efforts on increasing the supply side of the equation rather than reducing demand.
So if there is a decrease in net migration, it would have to come from a significant deterioration in our economy relative to other countries.
That could increase the number of existing residents leaving New Zealand for countries such as Australia and the UK, and/or a decrease the attractiveness of this country to incoming migrants, whether they be expatriate New Zealanders or citizens of other countries such as China and India.
If that doesn't happen, it appears that Auckland's housing market will continue to be underpinned by strong demand-side pressure for at least the next five years.
New Residential Building Consents by Region - Quarterly
 
Q3 2014

Q4 2014

Q1 2015
Q2 2015
Q3 2015
Northland Region
176
208
171
163
263
Auckland Region
2,079
2,188
1,766
2,267
2,500
Waikato Region
571
567
594
681
849
Bay of Plenty Region
380
356
374
408
511
Gisborne Region
16
16
15
9
24
Hawke's Bay Region
91
90
85
82
85
Taranaki Region
110
146
105
123
117
Manawatu-Wanganui Region
132
111
117
101
145
Wellington Region
430
383
423
358
380
West Coast Region
24
30
34
29
26
Canterbury Region
1,728
2,144
1,572
1,520
1,771
Otago Region
347
321
258
373
371
Southland Region
64
54
58
39
99
Tasman Region
70
78
78
79
97
Nelson Region
59
36
36
39
54
Marlborough Region
49
43
45
54
64
New Zealand
6,326
6,771
5,732
6,325
7,357

Source:Statistics NZ

 
 
 
 
 
The above article was first published in Interest.co.nz's Property Line Q3 Quarterly Report. To read the full report click on the image below: