Only a third of the Auckland homes auctioned by Bayleys last week were sold, with the rest being passed-in, postponed or withdrawn from sale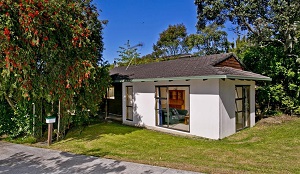 Bayleys auction clearance rate dropped to a third in Auckland last week, with 21 of the Auckland auction properties finding new owners and the remaining 42 being passed-in, postponed or withdrawn from sale.
In the Waikato, three of the seven auctioned properties were sold, with most of the properties that didn't sell being rural properties.
Highlights of the Auckland sales included a do-up in Herne Bay that fetched $1.04 million, an Orewa house with a pool that went for $1.157 million and a lifestyle property at Dairy Flat that went for $2.75 million.
See below for the full results from Bayleys' auction rooms, with details and photos of all properties, including those that didn't sell.
If you would like to have Interest.co.nz's auction results automatically sent to your email inbox, you can subscribe to our free Property Newsletter. It's an easy way to stay up to date with both residential and commercial auction results, changes in mortgage interest rates and all of our property-related news. The newsletter is free, your details remain confidential and you can unsubscribe at any time.
Sign up here.