Building consents up strongly in November but still falling short of demand in Auckland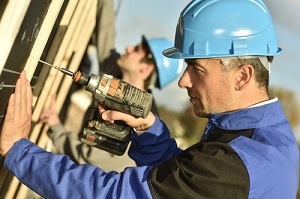 Building consents were issued for 2831 new homes throughout the country in November last year, well up on the 2349 new dwelling consents issued in October and the 2420 issued in November 2014, according to Statistics NZ.
In Auckland where the demand for new housing is greatest, 966 new dwelling consents were issued in November, which was well up on the 805 issued in October but flat compared with the 967 issued in November 2014 and well below the 1116 issued in July last year.
Unfortunately the increase in consents in Auckland was still insufficient to meet the growing demand for new housing caused by the regions's explosive migration-fuelled population growth.
It is estimated that at least 1208 new homes need to be added to Auckland's housing stock each month just to keep pace with its growing population, and November's consents were still 20% short of that target, meaning the region's housing shortage is continuing to worsen.
In a Quickview newsletter on the consent figures, ASB senior economist Jane Turner said the Auckland figures were "under whelming."
"From a nationwide perspective, November building consent issuance was encouraging and points to further modest growth in the construction industry over the early part of 2016," Turner said.
"However housing construction demand in Auckland remains under whelming .
"As a result, housing shortages in Auckland will persist this year," she said.
One of the biggest increases in consents occurred in Wellington, where 328 new dwelling consents were issued in November, compared with just 126 in October and 104 in November 2014.
Consents were also well up in the Waikato where 284 new dwelling consents were issued in November compared with 259 in October and 181 in November 2014, and in the Bay of Plenty where 227 consents were issued in November compared with 205 in October and 114 in November 2014.
In Canterbury it was a mixed bag, with 573 new dwelling consents issued in November which was well up on the 489 issued in October but well down on the 726 issued in November 2014, (see the interactive charts below for the full regional breakdowns).
Of the 2831 dwelling consents issued nationally in November, 1864 were for stand alone houses, 270 were for apartments, 321 were for retirement village units and 376 were for flats, townhouses and home units.
The total value of new dwellings consented in November was $911 million, plus another $153 million of structural additions and alterations to existing homes, which took the total value of residential building work consented to $1.064 billion in November.
On top of that another $531 million of non-residential building work was consented in November, taking the total value of all type of buildings consented to $1.623 billion for the month.
Office buildings accounted for $114 million of the non-residential consents, followed by educational buildings $99 million, retail buildings $77 million, factories and other industrial buildings $73 million and warehouses and other storage buildings $61 million.