Westpac chief economist thinks Auckland house prices could fall in the first quarter of this year and low dairy prices could hit property markets in some regions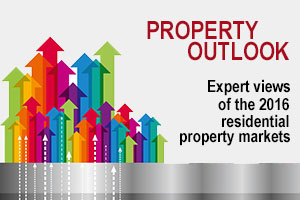 This is the first of a series of articles that will each feature the view of a different commentator on the outlook for the housing market in 2016. First up is Westpac chief economist Dominick Stephens.

Westpac's chief economist Dominick Stephens believes Auckland house prices could be heading lower in the first quarter of this year, while the outlook for the rest of the country is mixed.
"We somewhat controversially pegged in zero house price inflation for Auckland in the March quarter of 2016 and so far it's looking a little weaker than that," Stephens said.
"Our view for some time has been that the Auckland market would slow sharply as a consequence of the recent change in the LVR restrictions, which were tighter for Auckland investors, and the tax changes because Auckland is more sensitive to investor activity than other markets.
"Possibly the turmoil on China's financial markets may affect Auckland more than elsewhere, and the slow down in the economy because the Auckland housing market is somewhat more speculative, in our view, than other markets."
Stephens believes the slowdown that occurred in Auckland in the fourth quarter of last year was "just the beginning."
"We've seen a 30% drop in sales in Auckland and that's a good portent of house price declines to come," he said.
"According to REINZ figures we've had a 6% decline in house prices in Auckland already over October/November last year.
"I'd expect to see a weak market for a number of months, but I wouldn't expect to see prices falling at 6% every two months,"
While prices could fall further, the rate of decline would likely be slower than last year, he said.
However over time, measures introduced by the Reserve Bank and Inland Revenue aimed at cooling Auckland's housing market would probably become less effective, he said.
"Experience does tend to show that regulatory changes like LVR [restrictions] and tax changes have temporary effects on housing markets so that's why we'd expect their impact to wane over time," he said.
Pessimistic about Christchurch prices & woes' of dairy industry expected to bite
Stephens is also bearish in his outlook for the Christchurch market.
"My expectation was that Christchurch house prices would also fall but actually the last couple of months have belied that and there's been a modest upward trend," he said.
"But my overall relatively pessimistic view on Christchurch house prices remains in force."
But outside of Auckland and Christchurch, his outlook was more mixed, depending on how exposed different centres were to dairying.
"Places like Tauranga, Wellington, Queenstown and Dunedin that are not particularly exposed to dairy and are enjoying low interest rates and have just had a loosening of their LVR restrictions, I'd posit a bit of an acceleration in their in their housing markets," Stephens said.
"But places like Hamilton, New Plymouth, Palmerston North and Invercargill that are heavily exposed to dairy, I'm not so convinced.
"So far there's no evidence backing my view that they face a more mixed outlook, but I think the woes of the dairy industry will come to bear.
"So it's a bit of a toss up between low interest rates and weak economies for those regions. And I don't know which way it's going to go, but I wouldn't be surprised if their economies weakened and the housing markets cooled a little in some of those regions."