Shamubeel Eaqub says there could be a modest correction in Auckland house prices but a potentially major downturn in Christchurch and Chinese investors won't be coming back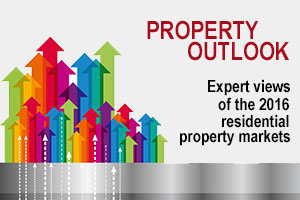 This is the fourth and final article in a series that features the views of different commentators on the outlook for the housing market in 2016. In this article economist and author Shamubeel Eaqub gazes into the crystal ball.

Economist Shamubeel Eaqub thinks Christchurch will have a major effect on the housing market this year but not in a good way.
"I think Canterbury will be one out of the box this year in terms of the negative side of things," he said
"It will move into oversupply this year in quite a big way."
And that will have what he called "a significant impact on prices" in the region.
"I think you'll be getting [housing] price-to-income ratios similar to where they were prior to the earthquakes.
"That's quite a big number, but it will happen over time rather than as a short, sharp correction.
"We'll see that continue for the next 12-24 months."
He also sees the economic benefits that have flowed from the rebuilding of Christchurch starting to tail off in a big way, putting further pressure on the economy.
Up in Auckland he believes prices could drop by around 5% this year but any correction would be short lived because it would encourage more first home buyers back into the market and the supply of homes will remain tight.
"That underlying supply and demand imbalance is not going to go away any time soon," he said.
"If there is a small correction in prices we are likely to see quite a lot of people coming back into buying mode."
"There are a lot of people in the wings who have just enough money for a deposit at the prices of 12 months ago.
As prices come down to a level they can afford they'll make their move, slowing the rate at which prices fall.
"Which is what we saw in the initial recovery after the GFC," he said.
But while first home buyers may become more active, Eaqub is not so sure about investors.
"The really big uncertainty for me now is what investors decide to do," he said.
Changes to LVR rules and the tax treatment of investment properties had an impact when they were introduced last year, but it remained to be seen how effective they would be long term.
"I don't know whether that's going to have a permanent impact or not," Eaqub said.
However one group that he does expect to stay out the market is investors from China.
"I don't think they'll come back," he said.
"The biggest driver has actually been what's happening in China.
"Those who follow China will know there are significant changes taking place there in terms of their ability to take money out and the focus of the [Chinese] government on people trying to take money out 
"And also the slowing economy there and their banking system's under huge pressure, so people don't have the ability to borrow money like they did in the past.
"That's going to be a really big challenge for Chinese buyers this year.
"So if there is any correction [in Auckland] it's going to be purely on the investor side of things, whether that's local or foreign," he said.
Eaqub is not so optimistic about the strength of the housing markets in other regions.
"I don't think the regions are going to have an easy time of it this year," he said.
"With the drought, very low commodity prices and slowing demand from China, I think the regional outlook is looking very challenging this year and the halo effect for Hamilton, Waikato and Tauranga is likely to dissipate."
He believes mortgage interest rates will remain low, although to get the best rate borrowers may have to move from fixed to floating.
"I think the Reserve Bank will cut again, probably in the second quarter of this year," he said.
"We're likely to see some of the weakness in China and emerging markets coming through to our trading sectors and the reversal of the Canterbury rebuild really starting to bite from about March or April this year, plus the tallying of the impact of the drought.
"We are going to see a bit of bad news coming through on the economic front and that might encourage the Reserve bank to resume its cutting cycle.
"So if nothing else, I think interest rates will stay at a very low level.
"The only risk now is that with rising interest rates in the US and the uncertainty in the junk bond market, we might see some fixed terms starting to rise.
"For a long time we had a very flat curve in terms of mortgage interest rates, so people could buy some security and surety in terms of their interest payments.
"It's very likely that over the course of this year we'll see the mortgage curve starting to steepen and that means mortgage rates could start to become a little more expensive.
That will mainly be for fixed rate mortgages, which means people may need to take out floating rate or very short term fixed rate mortgages to get the best deal..
"But then you don't have the security of knowing you have fixed repayments, especially if you are at the margin in terms of your repayment affordability, Eaqub said.
Click on the following links to read previous editions of Property OIutlook 2016 featuring the views of Westpac's Dominick Stephens, BNZ's Tony Alexander and ASB's Nick Tuffley.