Barfoot & Thompson's median price took a big drop in January but sales volumes were strong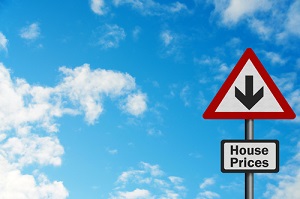 The median price of homes sold by Auckland's biggest real estate agency slumped by 5% last month.
Barfoot & Thompson's median price dropped to $760,000 in January compared to $800,000 in December.
January's median was the lowest since August when it was $755,000, but was still up by $60,000 on January 2015's median of $700,000.
The average selling price of homes sold by the agency in January was $811,700 compared to $869,492 in December.
January's average price was the lowest since April last year.
However the number of sales held up well, with Barfoots selling 893 homes in January compared to 796 in December and 859 in January last year.
"January activity was the normal mix of ups and downs that occur in the first month's trading," Barfoot & Thompson Managing Director Peter Thompson said.
"This year sale numbers were at the top end of what we normally sell in January, prices were down with new listings being tight.
"It is never a good idea to read too much into the first month's figures," he said.
The company newly listed 919 homes for sale in January, which was up 21% on the 757 that were newly listed for sale in December but down 6.6% compared to the 1199 new listings that were signed up in January last year.
At the end of the January Barfoots had 2574 homes in total available for sale on its books, which was well down from both the 3044 it had on its books at the end of December and the 2899 on its books at the end of January last year.
January's inventory figure was the lowest it has been for 20 years, leaving buyers with fewer homes to choose from.
"With so few properties on the market, now represents an excellent time to sell as this is likely to ensure that prices remain solid," Thompson said.
This year had also started with changes in the mix of properties that were selling,
The number of homes selling for more than $1 million dropped to 20.7% of sales compared to 34.9% in December.
Conversely the number of home selling for less than $500,000 increased to 28.6% of sales in January compared to just 5.5% in December.
And the company sold a higher percentage of homes in the outer southern and northern suburbs, where prices tend to be lower, and fewer in the higher priced central and eastern suburbs than it normally did.
"It will not be until early March, when February's sales data is available, that a true trend for 2016 emerges," Thompson said.
You can receive all of our property articles automatically by subscribing to our free email Property Newsletter. This will deliver all of our property-related articles, including auction results and interest rate updates, directly to your in-box 3-5 times a week. We don't share your details with third parties and you can unsubscribe at any time. To subscribe just click on this link, scroll down to "Property email newsletter"and enter your email address.