Big increases in new listings and average asking prices on Realestate.co.nz in February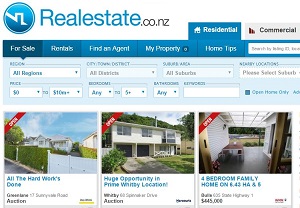 There was a surge of new residential property listings on Realestate.co.nz last month, which should help free up the supply of homes for sale.
The specialist property website said 11,989 homes were newly listed for sale with it last month, which was just 19 less than the 12,008 that were newly listed for sale in February last year.
That was also up around 50% on the 8011 new listings the website received in December and the 8144 in January.
Many agents have been reporting a shortage of listings which has left some potential buyers struggling to find properties that suit them, so the rush of new listings should help ease those pressures.
In Auckland where there is a shortage of homes and supply pressures are greatest, there were 4202 new listings on Realestate.co.nz in February which was slightly up on the 4142 in February last year and the highest number of new listings in the month of February since 2013.
A similar trend was also evident in other main centres with 1618 new listings in Canterbury compared with 1608 a year ago and 1000 new listings in Wellington compared with 1030 in February last year.
In the Bay of Plenty where the market has been receiving an overflow of unsatisfied Auckland buyers, particularly investors seeking higher rental yields than are available in Auckland, 806 homes were newly listed with Realesate.co.nz last month, up 15% on the 729 new listings in February last year.
There was also a jump in average asking prices on the website last month.
The national average asking price (seasonally adjusted) was $565,861 in February which was up 4.3% compared to January but still below below the all time high of $568,215 set in August last year
However the average asking price in Auckland hit a new all time high of $866,080 in February, up 4.5% compared to January.
That may suggest that there could be more properties in the mid-to-upper end of the market being listed for sale and the supply of mid-to-lower priced properties might remain tight.
See the charts below for the number of new listings and average asking prices in all regions of the country.
You can receive all of our property articles automatically by subscribing to our free email Property Newsletter. This will deliver all of our property-related articles, including auction results and interest rate updates, directly to your in-box 3-5 times a week. We don't share your details with third parties and you can unsubscribe at any time. To subscribe just click on this link, scroll down to "Property email newsletter"and enter your email address.