Housing market a mixed bag in February with REINZ's sales rising strongly in many regions but subdued activity in Auckland, Tauranga, Hamilton and Queenstown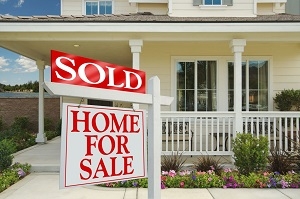 The housing market rebounded strongly last month with 7291 homes throughout the country selling, up 5.7% on February last year and the highest number in the month of February for nine years, according to the Real Estate Institute of NZ.
The national median selling price was also up slightly at $450,000 compared to $448,000 in January and $430,000 in February last year.
However sales volumes remained light in the over-heated Auckland market, where just 1936 homes were sold in February, down 17.9% compared to February last year.
REINZ chief executive Colleen Milne said Auckland and Canterbury, which had been the main drivers of the real estate market over the last few years, were now playing second fiddle to other regions. 
Sales growth was particularly strong in Napier +27.6% compared to February last year, Hastings +50%, New Plymouth +24.2%, Wellington +25.3%, Christchurch +11%, Timaru +32.6% and Invercargill +49.5%.
But surprisingly, sales were also sluggish in Hamilton, where they were down 1% compared to February last year, Tauranga up just 0.6%, Nelson up 1.1%, and Queenstown where they were down 27% compared to February last year.
Within the Auckland region, the biggest drop in sales numbers occurred in Manukau where sales were down 31.5% compared to February last year, followed by the central isthmus (within the boundaries of the former Auckland City Council) -22%, Waitakere -15.5%, Rodney -13.8% and North shore -5.1%.
There was also a mixed picture on prices within the Auckland region where the median price rose to $750,000 in February from $720,000 in January, but remained below its all time high of $771,000 set in September last year.
Within the Auckland region median prices dropped  in Waitakere, Rodney and Outer Auckland (Pukekohe and Papakura) compared to January and rose in the central isthmus, North Shore and Manukau.
See the interactive chart below for REINZ median price movements in all regions and click on the link below to read the REINZ's full report for all regions.