Building consent levels are up, but that points to a new tough reality; it is the 'top end' of the supply-constrained housing market that is getting all this activity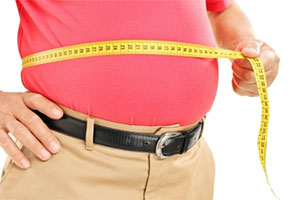 Today's building consent data for February has brought some new high-water marks.
The total value of new residential dwellings consented last month was $926 million, which was the highest ever monthly value of new dwelling consents.
But overall, the average size of dwelling units is getting smaller while the average value being consented is rising.
This obviously means the cost per square metre is rising fast.
In fact, in January 2016, it exceeded $2,000/m2 for the first time ever on a national basis. In February it reached $2,050/m2 which is +11% higher than the same month a year ago.
It is hard to say that $2,000/m2 builds an affordable place to live.
And that is on top of land prices, which are the essential driver of "house prices".
The detail makes it more pointed.
The averages above are national and for 'all dwellings'. If you just look at 'houses' the situation is more extreme.
The average house is now 210 m2 and new ones are being consented at the rate of $392,000 per house.
In Auckland, the average house size being consented is a huge 245 m2 costing $496,000.
These are not affordable for first-home buyers after you add land.
Of course, averages roughly mean half are larger and more costly, half are smaller and less costly. But these averages are at a very high level.
Even the national average size of a 2016 house at 210 m2 is quite large.
In February 1990 the average size was 150 m2. In February 2000 it was 195 m2 and in February 2010 it was 215 m2.
Yes, building consents for houses, apartments, townhouses and retirement homes are all rising. But it seems to be the 'top end' that is driving the trend.
While there is such a shortage, it is rational that builders and developers focus on this more profitable section of the market; the incentives are strong.
But until it 'fills up' and demand at that end is satisfied, the chance the worker- and capacity-constrained industry will get diverted to building houses or other 'dwellings' for first-home buyers or others in desperate need of basic accommodation remains restrained.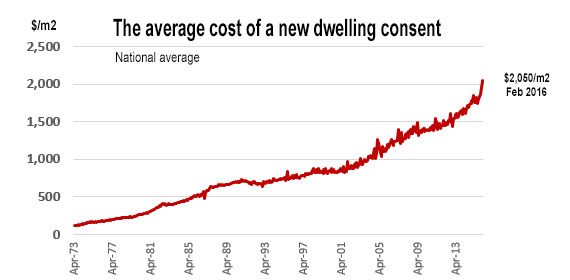 You can receive all of our property articles automatically by subscribing to our free email Property Newsletter. This will deliver all of our property-related articles, including auction results and interest rate updates, directly to your in-box 3-5 times a week. We don't share your details with third parties and you can unsubscribe at any time. To subscribe just click on this link, scroll down to "Property email newsletter"and enter your email address.