Taking on very large debt is the only way most people can buy a house these days. Here is how you can live with the load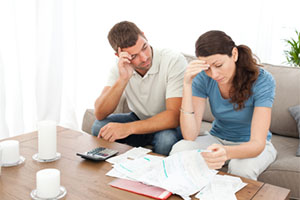 Owning your own home is a great achievement. Not everyone can do it, but if you can, there are many great rewards.
But unlike renting, home ownership comes with some definite work, stuff you can't really put off or escape from.
The rewards and advantages last and are substantial.
And so does the work. But at least with some good advice, you can prevent it becoming oppressive worry.
Some people like to say taking on a mortgage is the largest financial commitment you will ever make. But these days, that is not true. (Saving for a comfortable retirement is a bigger project, but property ownership can be part of that project too.)
Home loans these days are large. Without proper structuring that size can be stressful.
But it doesn't have to be at extreme levels - which is where 'good advice' comes in.
Unless you are one of the rare types that don't need a mortgage, buying a house can't be done without a large loan.
Worry management
It will be stressful, especially at the beginning. But to manage that you need a plan - and you need to stick to it.
The core of any plan is your household budget, something you will be forced to face when you apply for a loan.
Fudging your application with 'enhanced income' and 'unrealistic expenses' is never a good idea. Ever.
But tight budgets focus the mind.
Three key things to understand
And there are a number of powerful ways you can get on top of the loan payments.
Firstly, you should look past the 'loan payment' amount.
Remember, you can get your payments down by extending out your loan. But over the length of your loan you will pay far, far more in interest. This is why you should target paying your loan off faster to get the best overall benefits.
Secondly, you should be prepared for bumps in the road. Illness and job loss could be something that might force you to lose your home. Fortunately you can insure for these risks.
And thirdly, remember a table mortgage pays down the loan principal very slowly at first, and very fast at the end. You will be energised to stick with your budget if you can get your head around how a table mortgage works. It's not hard, but it is also not intuitive.
---
Advert: Since 1999, Global Finance has focused on saving interest on mortgages without increasing fixed loan instalments. Their 3,500+ customers have been able to save more than $100 million in interest costs. You can contact them here
---
Change the way you live
Once you have a home with a loan, keep your budget plan 'live'. Make staying on top of it a key part of how you live. You won't need to be completely focused for the whole life of your loan, but you should until at least a third of it is paid down – and that is much longer than a third of the time you committed to repay the loan.
This is the first in a series, so we will explore some ideas and concepts in future articles.
But let's end this one with some math behind a well-known budget trick:
A daily cup of $4 coffee can be used to pay down your mortgage faster and the impact of this small restraint can be more powerful that you might realise.
If you have that coffee only once a week rather than once a day, you could save over $22,800 over a 30 year loan. That is serious money, well worth the sacrifice I say. You will have 'little ideas' that can be equally powerful – if you can stay disciplined. And almost all the savings will be future interest.
Use the skills of a savvy adviser
But you can't know all the tricks. This is where good advice pays for itself.
Mortgages are long term commitments. A savvy mortgage adviser can help with so much more than getting you that competitive initial interest rate. Make sure you get access to all that assistance and expertise.
---
This article was written for the Global Finance (GFS) website and newsletter and is here with permission.