Rising housing values in Hamilton and Tauranga are now leaving Auckland in the shade - QV's latest figures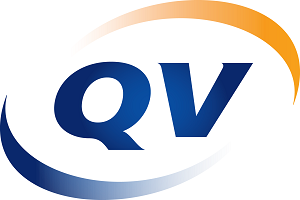 Average dwelling values are continuing to rise and the national average value hit a new high of $568,058 in April according to Quotable Value (QV).
That was up 12% compared to April last year.
Average values are also continuing to rise in Auckland, where a housing shortage has put property prices under huge upward pressure over the last few years.
The average value of Auckland homes hit $942,760 in April, up $11,699, or 1.3%, from $931,061 in March.
Average dwelling values across the Auckland region are now 16.5% higher than they were a year ago.
Within the region, the biggest increases in values have occurred in south Auckland, with the biggest gain occurring in Papakura where April's average value of $608,610 was up 24.4% compared to a year ago.
Values were also up strongly in Manukau Central and Northwest where average values have risen by 24% over the last year.
The cheapest place to live in Auckland is Franklin where the average value is $594,022 and the most expensive is coastal North Shore, where the average value is $1,253,449.
Dwelling values in Hamilton are also experiencing explosive growth, with April's average value of $471,072 up 25.3% compared to a year earlier, while in Tauranga the average dwelling's value of $577,494 was up 21.5% compared to a year earlier.
Other areas with double digit growth in values over the last year were parts of Wellington, Kaikoura up 12.5%, MacKenzie up 11% Dunedin south up 10.9% and Queenstown Lakes up 17.8%.
"All the main centres around New Zealand and many regional centres have seen home values increase during April, with the promise of continued record low interest rates providing confidence in the housing sector," QV national spokesperson Andrea Rush said.
Click on the following link to see QV's average values for all parts of the country.
No chart with that title exists.