Interest.co.nz launches a new feature allowing readers to search for auction results and selling prices by location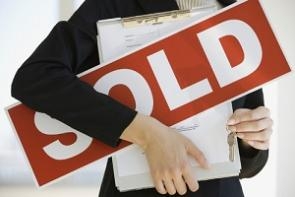 Interest.co.nz has launched a new way for its readers to see the results of property auctions held throughout New Zealand.
Our new Auction/sales results page displays the results of residential and commercial property auctions held throughout New Zealand by Harcourts, Bayleys and Colliers International.
Along with a photo and description of each propetry, it shows whether or not it was sold at auction and if it did, how much it sold for.
It also displays the selling prices achieved for some commercial properties that were sold by other means, such as those sold by negotiation or tender.
And it's interactive, allowing readers to search just for the sales results in particular areas they are interested in and confine their search to either residential or commercial properties.
This feature allows readers to find sales results in areas as wide as entire regions, or confine their search just to a particular suburb.
And if readers want to contact the agent who handled a particular sale, they can just click on his/her name to bring up their profile page.
To access this new feature simply click on the Property tab at the top of this page and select "Auctions/Sales Results" from the drop down menu.
Or, you can go straight there from this link:

We recommend you bookmark that link.