Hefty rent hikes in Auckland, BoP, Waikato and Otago push the country's median weekly rent up 5% from a year ago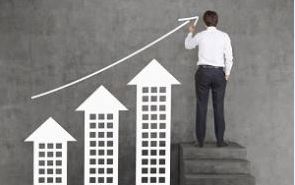 Renters throughout the country are paying around $1000 a year more than they did a year ago.
Trade Me Property figures show the country's median weekly rent has increased by 4.8% to $440 over the year to May, while the median weekly rent in Auckland is up 6.1% to $520.
Head of Trade Me Property Nigel Jeffries says: "Renting a typical property in Auckland will set you back more than $27,000 a year, that's up $1500 since May last year and a hefty $5000 increase since May 2011."
The rental market's version of the 'halo effect' is also continuing in areas surrounding Auckland. 
Rents in the Bay of Plenty have risen 8.8% to $400 a week, where it has been stuck for the past 4 months. The Waikato has seen a 7.5% increase to $360 a week, and Northland a 4.9% rise to $420.
However, it's a different story in Christchurch, where weekly rents have fallen 9.1% over the year.
"Christchurch's rent adjustment after the peak of the rebuild began in May 2015 when we saw the median weekly rent fall more than 2% year-on-year. We're still seeing that adjustment as supply strengthens, pushing the median weekly rent down to $400 a week, and back to where it was three years ago," Jeffries says.
Across the rest of the country tenants continue to experience significant rises in weekly rents compared to May 2015.
Leading the charge is Otago's increase of 16.7%, to a median weekly rent of $350, which equates to around $50 a week more than the previous year.  
"It's still below the peak rents we see in the region though – these tend to emerge in August when the seasonal winter demand kicks in," Jeffries says.
Trade Me Property notes small houses (1-2 bedrooms) have experienced the greatest increases in median weekly rents as tenants seek to manage their housing costs at the same time as investors pile into smaller properties at affordable prices.
The weekly rent for a small house has risen 4.5% across New Zealand in the past year to $350, underpinned by Auckland's new record high of $430 a week.
Meanwhile larger houses (5+ bedrooms) are witnessing a much weaker market. Both Wellington and Christchurch have seen annual falls in weekly rents, as Auckland properties have ticked up almost 4% to $790 per week.
Jeffries says that the median weekly rent for the "humble unit" is not breaking records around the country, but is still outstripping other urban properties. Both Auckland and Wellington have seen median weekly rents for units rise 5.1% in the past year, up to $410 and $310 a week respectively.