The number of new homes being consented continues to fall well short of what is needed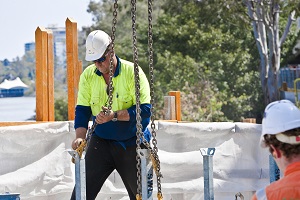 The number of new homes being consented is running ahead of last year but there has been little growth over the last few months, according to Statistics NZ.
There were 2520 new dwellings consented in May, up 14.7% compared to May last year, but up just 6.7% compared to April.
In the year to May 28,387 new dwellings were consented, up 13% compared to the previous 12 months.
"The trend for new stand alone houses is increasing, but for all dwellings is flat," Statistics NZ business indicators senior manager Neil Kelly said.
"Fluctuations in apartments, townhouses and other dwelling types offset steady growth in stand alone houses."
That is bad news for anyone hoping to see an increase in the supply of affordable housing, which is more likely to be in multi-unit developments.
It reinforces a market perception that most of the new housing stock that is being built is aimed at the middle to upper end of the market.
The news was also not good in Auckland where a serious shortage of housing is developing.
It is estimated that at least 1200 new homes need to be built in Auckland each month just to keep pace with population growth.
But according to the latest figures only 732 new dwellings were consented in May, up from the 699 consented in April but down from the 788 consented in March and the 787 consented in February.
That means that, at the most, just 61% of the number of new homes Auckland needs each month were consented in May.
With net migration numbers yet to peak, the Auckland's region's housing shortage continues to worsen by the month,  which will maintain upward pressure on house prices and rents.
In a First Impressions newsletter on the figures Westpac economist David Norman blamed uncertainty over Auckland's pending new Unitary Plan for the disappointing Auckland numbers.
"The slowdown in Auckland is bad news given the shortfall of housing in that city, but it appears to be the result of developers waiting for the Auckland Unitary Plan to be finalised before proceeding with development," he said.
"This hesitancy highlights the need for a speedy finalisation of the Plan and clear direction to be provided with regard to development, if the upward trajectory in residential building is to resume soon in the city."
However there was strong growth in consents the regions surrounding Auckland in May, with the number of new consents issued in Northland, Waikato and Bay of Plenty all up strongly on both a monthly and annual basis (refer chart below).
New dwelling consents also remained reasonably strong in Canterbury but relatively lacklustre in Wellington where just 138 were issued in May.
The total value of new dwelling consents issued in May was $899 million, plus another $178 million of structural dwelling alteration work was consented, taking the total value of residential building work consented in May $1.078 billion, up 24.1% compared to May last year.
In the 12 months  to May $11.439 billion of residential building work was consented, up 17.5%% compared to the previous 12 months.
There was also another $492 million of non-residential building work consented in May, up 1.1% compared to May last year.
The biggest chunk of that was $115 million of educational buildings, followed by retail premises at $100 million and office buildings at $66 million.