Tony Alexander says he'd be prepared to force investors to pay 100% cash for residential properties in Auckland if other measures didn't work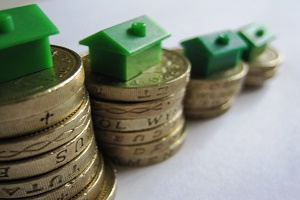 BNZ chief economist Tony Alexander is picking the current house price boom will end sometime between late next year and mid-2018.
In his latest BNZ Weekly Commentary, Alexander provides an analysis of the many forces currently driving the boom and the effect it is having on different sections of the population.
Renters and first home buyers are in crisis, as they struggle to be able to afford a home, he said.
Unfortunately Alexander doesn't see much relief in site for those groups, at least in the short to medium-term.
But does that mean the current boom will continue indefinitely?
"Definitely not," he says.
"It will end, the only questions are when and how.
"My pick for when is late 2017 to mid-2018."
The end of the boom would likely be caused by several factors, including the end of falling interest rates which would be replaced by worries about rising interest rates, slowing net inward migration, increased supply of housing and restricted bank lending to investors.
But whether a flattening of house prices would turn into falling prices would depend on whether the global economy was contracting, how the share market was faring and whether or not the Reserve Bank over-tightened restrictions on property lending, he said.
Alexander also gives his view on how tight new lending restrictions on investors should be.
"Were I in charge, I'd take the 30% investor deposit requirement in Auckland to 50%, place a 30% requirement everywhere else, then watch the impact for three months.
"If things eased not enough I'd impose rates of 75% and 50%, then 100% and 75% in extremis.
"I'd also get the regime in place for debt to income rules next year and hold them in reserve," he said.
You can read Tony Alexander's full Weekly Overview here.
You can receive all of our property articles automatically by subscribing to our free email Property Newsletter. This will deliver all of our property-related articles, including auction results and interest rate updates, directly to your in-box 3-5 times a week. We don't share your details with third parties and you can unsubscribe at any time. To subscribe just click on this link, scroll down to "Property email newsletter"and enter your email address.