Infometrics expects big jump in high density housing once Auckland's Unitary Plan is finalised, which could push prices down by 11%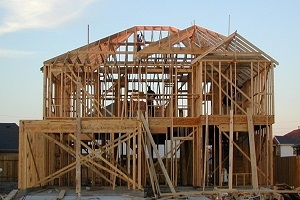 Economic consultancy Infometrics is predicting that the number of new homes being built will increase by 39% over the next two years and and house prices could fall by 11% once the new supply kicks in.
Infometrics chief forecaster Gareth Kiernan is predicting new dwelling consents to hit 40,044 a year in the two years to June 2018, up from 28,387 in the 12 months to May this year.
Much of the increase is expected to occur in Auckland, where Kiernan is predicting consents to increase to about 14,000 new homes a year, compared to 9434 in the 12 months to May this year.
Kiernan said he expects new housing construction in Auckland to start ramping up considerably once Auckland Council's new Unitary Plan is finalised in the next few months, with much of the new dwelling stock expected to be higher density housing.
However such a big jump in construction will put pressure on the sector's resources, he warns.
"Such a sharp lift in building activity will not come without side effects, with intense pressures on construction sector resources fuelling increases to building costs," he said.
He predicts residential building cost inflation will average 5.2% a year over the three years to March 2019, well above the likely level of general inflation.
"These cost pressures are a necessary evil that will encourage the flow of more resources into the building sector," he said.
"But even with these additional incentives, we see a risk that activity will struggle to expand to the extent that we are predicting, which would further exacerbate cost pressures.
"With the undersupply of housing in Auckland possibly as large as 32,000 dwellings, we are not suggesting that the region's housing shortage will be rectified in the short term.
"However, if building activity hits the levels we are predicting, there could eventually be some softening to house prices in Auckland and regional property markets.
Infometrics is predicting house prices to drop 11% over the two years to September 2019 as the extra supply starts to kick in.
Kiernan doesn't believe proposed moves by the Reserve Bank to restrict new mortgage lending on residential investment properties to 60% of their valuation will have a lasting impact on housing affordability.
"There may be some short term dampening effects on the housing market from such a policy, but ultimately, lifting housing supply is the only way to get lasting improvements to home affordability, he said."
You can receive all of our property articles automatically by subscribing to our free email Property Newsletter. This will deliver all of our property-related articles, including auction results and interest rate updates, directly to your in-box 3-5 times a week. We don't share your details with third parties and you can unsubscribe at any time. To subscribe just click on this link, scroll down to "Property email newsletter"and enter your email address.