Trade Me Property says the housing market has slowed but it's too early to say if it's at a turning point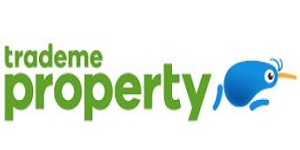 The asking prices of homes listed for sale on Trade Me Property are flattening out.
Although average asking prices of properties listed on the website in July were still well up on a year ago, the rate of increase has slowed considerably.
In July the average asking price of residential properties from throughout the country was $591,100, which was up just $250 compared to the average asking price in June.
"In June we saw the market take its foot off the gas and in July it has coasted along," Trade Me's head of property Nigel Jeffries said.
"Since March this year it [ the national average asking price] has only risen by $18,000.
"It will be interesting to see whether this slow down is a pattern through to the end of the year."
"The average asking price in Auckland also appeared to be flattening, hitting $851,850 in July which was a new record, but it was up just $3750 (0.4%) compared to June."
"A year ago the average asking price in the City of Sales had lifted over $130,000 on the previous year," Jeffries said.
"Last month, that figure fell to $97,000.
"It's still significant and up 13% over the year, but a far cry from the 20%-plus surge we saw this time last year."
Only five regions saw a monthly increase in the average asking price in July, with the biggest increases occurring in the Waikato and Bay of Plenty.
Jeffries said while pressure on prices was easing, it was too early to say it was at a turning point.
"We've seen some fairly modest rises and month-on-month falls in average asking prices in some regions, but we're not convinced that we're heading down the other side of the asking price hill just yet," he said.
"Sellers' expectations are pulling back slightly and we'll be watching the spring surge in listings with interest."
Average asking prices on Trade Me Property July 2016 and annual change
You can receive all of our property articles automatically by subscribing to our free email Property Newsletter. This will deliver all of our property-related articles, including auction results and interest rate updates, directly to your in-box 3-5 times a week. We don't share your details with third parties and you can unsubscribe at any time. To subscribe just click on this link, scroll down to "Property email newsletter"and enter your email address.