More people think it's a bad time to buy a house, but they also think prices will keep rising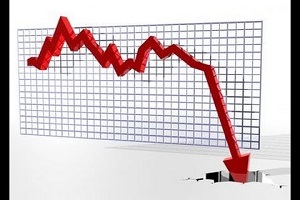 There has been a sharp downturn in confidence in the housing market, according to the latest ASB Housing Confidence Survey.
The latest survey, covering the three months to July, found that nationally only 13% of respondents thought it was a good time to buy a house, down from 17% in the survey for the three months to April.
Conversely, 33% in the latest survey thought it was a bad time to buy a house compared to 20% in the previous survey.
But the majority, (54%) thought it was neither a good nor bad time to buy or didn't know, down from 63% in the previous survey.
That gave an overall net negative sentiment of -32% across the entire country, down from -3% in the previous survey.
In Auckland people appear even more pessimistic about the market, with a net 32% thinking it was not a good time to buy a house.
The main culprit for the fall in buying confidence appears to be rising prices, with 68% of the survey's respondents expecting house prices to keep rising, up from 59% in the previous survey, while only 7% expect them to fall.
"The sharp drop in sentiment is not much of a surprise when expectations for higher house prices, as well as higher interest rates, picked up over the quarter," ASB said in its commentary on the survey.
"Sentiment has fallen sharply across the country as respondents appear to be wary about possible increases in debt servicing costs."
ASB also expects that housing confidence could become even more negative as the year progresses.
"The announcement of further investor loan-to-value restrictions by the RBNZ from October 1 could see sentiment move lower again this year," ASB said.
"The requirement for investors around the country to have a 40% deposit will undoubtedly knock investor confidence.
"However, if the new restrictions slow market activity and house price growth, potential first home buyers might look more favourably on the housing market."
To read ASB's full commentary on the survey results, click on the following link:
ASB Housing Confidence Survey August 2016.pdf
You can receive all of our property articles automatically by subscribing to our free email Property Newsletter. This will deliver all of our property-related articles, including auction results and interest rate updates, directly to your in-box 3-5 times a week. We don't share your details with third parties and you can unsubscribe at any time. To subscribe just click on this link, scroll down to "Property email newsletter"and enter your email address.