Productivity Commission report recommends major changes to planning regime aimed at freeing up development in urban areas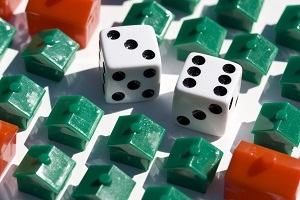 The Productivity Commission has released a draft report, Using Land for Housing, which looks at how this country's urban planning system could potentially be overhauled.
Many of the changes recommended in the report are aimed at encouraging and speeding up urban development where it is needed, such as in fast growing cities such as Auckland.
It found the current planning system was too slow and risk averse.
"New Zealand's planning system is not well set up to deal with change," it said.
 "Processes for updating land use rules are slow and uncertain.
"There is too much unnecessary, poorly targeted regulation."
It recommended making changes that would favour development in urban areas, including:
Using broader planning zones that allow a greater variety of uses.
Less use of subjective and vague rules based on aesthetics.
Making greater use of local evidence and relying less on overseas studies when applying planning rules.
Relying more on off market-based pricing mechanisms and less on rules.
Providing clearer and broader "development envelopes" within which low-risk development would either be permitted or subject to minimal controls.
The report also recommends limiting the ability of people and organisations to appeal council planning decisions to those who are directly affected by them.
"Notification requirements in a future planning system would be more squarely focused on those directly affected by a resource consent application or land use plan change," the report suggested.
"Only those individuals or groups who could demonstrate that the changes in policy or rules would directly affect them would be able to appeal."
Development & the environment
The report is also critical of the way the environment is protected under the current planning system and suggests using separate regulatory frameworks for the natural and built environments, a move that would likely see the scrapping of the current model based on the Resource Management Act.
"The natural environment needs a clear focus on setting standards that must be met, while the built environment requires assessments that recognise the benefits of urban development and allow change.
"The current statutes and practice blur the environments, provide inadequate security about environmental protection and insufficient certainty about the ability to develop within urban areas," it said.
The report recommends that central Government should be responsible for setting environmental standards and local councils would be responsible for achieving them.
"Making progress on environmental priorities will require more robust monitoring and enforcement,. Performance by regional councils on this front has been disappointing," it said.
"Monitoring efforts are often under-resourced and enforcement decisions show evidence of some political interference.
"One option is to expand the Environmental Protection Agency's (EPA) role to take over national environmental regulation, enforced and monitored through a network of regional offices.
"A less radical alternative would be to increase oversight of council monitoring and enforcement activities.
"The EPA or Environment Ministry could be explicitly given responsibility to audit and report publicly on the monitoring and compliance performance of regional councils."
English pleased
Commenting on the report, Finance Minister Bill English says it's particularly pleasing that the Commission has identified a shift in planning culture is needed.
"We've seen this thinking constrain growth in Auckland, which has caused the land and housing supply issues we're currently working to resolve, and the Commission has noted the negative effect it has had on low and middle income households. The Commission's draft findings corroborate much of the work the Government is already doing. For example, we've already introduced legislation overhauling the Resource Management Act to provide more consistent and responsive planning and to support housing development and business growth," says English.
English also says he's encouraged the draft report recommends an emphasis that favours development, but with clear limits.
"Most New Zealanders will agree with the Commission that a future planning system will recognise that the natural and built environments require different regulation, and the natural environment must be protected by clear standards. We are already considering legislative options to ensure that," says English.
Submissions on the draft report are open until October 3, with the final report expected by November 30. Click on the following link for a 40 page summary of the full report: