Significant fall in Auckland sales volumes for Harcourts in August although new listings rise. CEO says 'traditional spring wakeup was already apparent in August'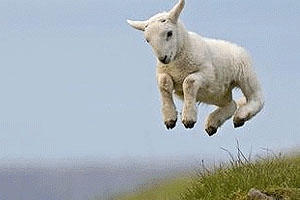 Harcourts' average selling prices dropped everywhere except Auckland last month, causing the agency's national average selling price to fall $43,922, or 7.4%, to $550,771 in August from $594,693 in July.
However August's average price was still $37,008, or 7.2%, up from the average of $513,763 in August last year (see table below).
But prices in Auckland went against the trend where the average price rose $5,519 to $955,275 in August from $949,756 in July.
Throughout the country Harcourts sold 2056 residential properties in August which was 70 more than the 1986 it sold in July, but down 24 from the 2080 it sold in August last year.
Auckland also went against the trend in sales volumes, with Harcourts selling 507 homes in the Auckland region in August, down 80 on the 587 it sold in July, and 101, or 16.6%, below the 608 it sold in August last year.
However there was a definite hint of a spring surge in the air, with the agency signing up 2601 new listings in August, well up on the 2009 it signed up in July and the 2391 it signed up in August last year.
"The traditional spring wakeup was already apparent in August, with the central region, Wellington and Christchurch all showing a jump in the number of new listings," Harcourts CEO Chris Kennedy said.
"Sales consultants are already reporting a lift in the number of appraisals being sought."
However the market remained tight.
"Record prices are symptomatic of the underlying problem affecting the property market, population growth is not being adequately catered for with new builds," Kennedy said.
"Demand from new immigrants and investors remains strong."
Harcourts Sales August 2016

 
August 2016
July 2016
August 2015
Auckland
 
 
 
New listings
719
596
770
Number of sales
507
587
608
Average price
$955,275
$949,756
$863,738
Total listings 
1248
1434
1366
Central North Island
 
 
 
New listings
479
391
464
Number of sales
485
403
543
Average price
$438,016
$455,895
$350,197
Total listings
1011
944
1392
Wellington
 
 
 
New listings
315
289
275
Number of sales
288
294
274
Average price
$402,739
$422,364
$351,054
Total listings
635
626
1008
Christchurch
 
 
 
New listings
702
350
465
Number of sales
401
413
384
Average price
$510,721
$521,850
$496,018
Total listings
1638
1385
1911
Rest of South Island (excluding Christchurch)
 
 
 
New listings
261
228
299
Number of sales
265
235
202
Average price
$339,612
$354,783
$336,112
Total listings
971
1013
1279
Total NZ
 
 
 
New listings
2601
2009
2391
Number of sales
2046
1986
2080
Average price
$550,771
$594,693
$513,763
Total listings
5931
5572
7384
You can receive all of our property articles automatically by subscribing to our free email Property Newsletter. This will deliver all of our property-related articles, including auction results and interest rate updates, directly to your in-box 3-5 times a week. We don't share your details with third parties and you can unsubscribe at any time. To subscribe just click on this link, scroll down to "Property email newsletter"and enter your email address.