Only a third of the units offered sold under the hammer at this week's major Auckland apartment auctions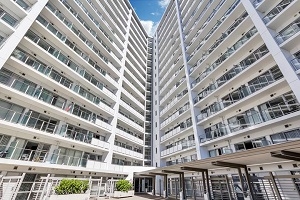 The Auckland apartment market remains in the more subdued mood that has been evident recently, with a smaller than usual selection on offer at the major auctions this week and only a third overall selling under the hammer.
At City Sales' regular apartment auction, two apartments were offered for sale but both were passed in for sale by negotiation.
At Barfoot & Thompson's apartment auction the following day four apartments were offered but only one sold under the hammer and the other three were passed in.
Two of the apartments offered at the Barfoot auction, including a large 140 square metre apartment on Hobson St in the CBD, which had three bedrooms and two car parks, did not attract any bids. 
And just up the road, at Ray White City Apartments' regular auction, five apartments were offered, with three selling under the hammer and two being passed in for sale by negotiation.
You can see the results from all three auctions with details of which properties sold and which didn't and the selling prices achieved, on our Auction/Sales Results page.
You can receive all of our property articles automatically by subscribing to our free email Property Newsletter. This will deliver all of our property-related articles, including auction results and interest rate updates, directly to your in-box 3-5 times a week. We don't share your details with third parties and you can unsubscribe at any time. To subscribe just click on this link, scroll down to "Property email newsletter"and enter your email address.