House prices in Auckland climbing faster than London, Los Angeles, Tokyo, Melbourne or Sydney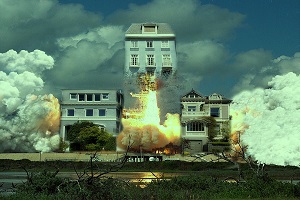 Auckland has the 14th highest rate of housing price growth out of 150 cities around the world, according to the latest Global Residential Cities Index by international real estate agency Knight Frank.
The Index ranked 150 cities by the movement in their residential property prices between the second quarter of last year and the second quarter of this year, with Auckland coming in at 14th equal place with Tianjin in China with annual price growth of 14.6%.
Wellington also featured in the Index, ranked at 27th place with annual price growth of 10.7%.
That put Auckland in the top 10% of cities worldwide for residential property price growth, putting it just ahead of London which had annual growth of 14.4%.
Other cities with lower residential property price growth than Auckland were Toronto 12.4%, Melbourne 8.2%, Mumbai 6.8%, Tokyo 4.9%, Brisbane 4.3%, Sydney 3.6% and New York 2.1%.
However Auckland's house price growth seems modest compared to the three Chinese cities at the very top of the list, Shenzen with 47.4%, Shanghai 33.8% and Nanjing 31.5%.
Which may help explain why many Chinese migrants to this country think house prices in Auckland seem cheap.
And if the exploding house prices in China seem over the top, think again.
Shenzen's annual house price growth of 47.4% is well down from the annual growth rate of 63% it recorded in the first quarter of this year.
"A number of the municipal governments in China are now introducing a new raft of stringent cooling measures at a local level to dampen sales," Knight Frank said in its commentary on the figures.
"These range from limiting non-locals to single home purchases and tightening rules for local residents in relation to second home purchases."
At the other end of the scale 35 cities posted annual price declines, including Singapore -2.4%, Perth -4.8%, Hong Kong -8.1% and at the bottom of the list was Moscow where residential property prices declined 11.2% in the year to June.
You can receive all of our property articles automatically by subscribing to our free email Property Newsletter. This will deliver all of our property-related articles, including auction results and interest rate updates, directly to your in-box 3-5 times a week. We don't share your details with third parties and you can unsubscribe at any time. To subscribe just click on this link, scroll down to "Property email newsletter"and enter your email address.