First home buyers in Auckland were slightly better off in September but rapidly rising prices in other regions may be a problem for some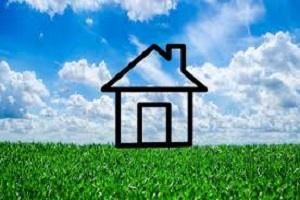 By Greg Ninness
The new loan-to-value-ratio mortgage lending restrictions on residential investment properties may have started pulling back house prices in Auckland, but do not appear to be having any effect in the rest of the country where prices are continuing to rise strongly, according to interest.co.nz's regional Home Loan Affordability Reports for September.
The new mortgage lending restrictions introduced by the Reserve Bank officially kicked in on October 1, but most of the main banks had already been introducing them over the previous couple of months.
That has produced a small respite for first home buyers in Auckland, where the lower quartile selling price dropped from its all time high of $695,600 in August to $682,100 in September.
The lower quartile selling price is important for first home buyers and investors because it is the price point that 25% of sales would be below, making it a proxy for the market segment where first home buyers and investors are most active.
The Home Loan Affordability Report for Auckland estimates that the small drop in the lower quartile price combined with a minuscule fall in the average two year fixed mortgage rate would have reduced mortgage interest payments faced by a typical first home buying couple in Auckland by $16 a week to $705.60.
That would still have taken up 44.5% of a typical Auckland first home buying couple's take home pay, assuming they both worked full time and earned the median wage for 25-29 year olds.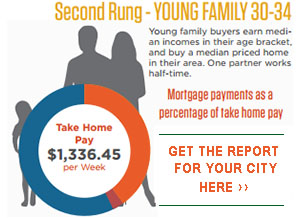 Mortgage payments are considered affordable when they take up no more than 40% of after tax income, which means Auckland is still considered unaffordable for typical first home buyers, but slightly more affordable than it was in August when the mortgage payments on a lower quartile-priced home would have taken up 45.6% of a typical first home buying couple's take home pay.
The only other region where affordability improved in September was Southland, where the lower quartile price dropped from 157,900 in August to $153,700, still well below the high of $165,300 achieved in February.
However lower quartile prices continued to increase strongly in all other regions in September, setting new record highs in Northland, Waikato/Bay of Plenty, Hawkes Bay, Taranaki, Wellington, Nelson/Marlborough, Canterbury, Central Otago-Lakes and Otago.
That means affordability in these regions is continuing to worsen for first home buyers but overall still remains within affordable levels, with mortgage payments on a lower quartile priced home taking up less than 40% of a typical first home buying couple's pay in each region.
Some of the strongest growth in the lower quartile price has occurred in Wellington, where it jumped from $361,800 in August to $392,500 in September.
That had a significant impact on affordability, with the mortgage payments on a lower quartile priced home estimated to take up 22.8% of a typical first home buying couple's pay, up from 20.79% in August.
The trends evident in the Home Loan Affordability report are consistent with patterns seen in interest.co.nz's  auction sales reports over the last few weeks, with investment apartments in Auckland becoming more difficult to sell.
That suggests investors may may be struggling to purchase investment properties in Auckland because of the requirement to provide 40% equity, and are instead looking for cheaper properties in the provinces, pushing up prices accordingly.
Many investors have also been buying for capital gains rather than the income stream residential properties can provide and may be avoiding the Auckland market if they feel the quick capital gains in the region may be slowing or coming to an end.
That's potentially good news for struggling first home buyers, who may start facing less competition from investors for lower priced properties.
However, one month's set of of sales figures do not make a trend and the market is just at the very start of the summer selling season.
It is too soon to say whether the small drop in Auckland's lower quartile prices was the start of decline or the beginning of a flattening or even a small blip before they start heading back up again.
We will need at least another two months of sales for a trend to be evident.