Clearance rates ranged from 29% to 53% at Barfoot & Thompson's main auctions last week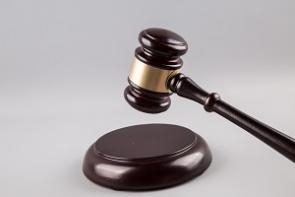 The clearance rates varied widely at Barfoot & Thompson's main residential property auctions last week, with just over half selling under the hammer at the main North Shore auctions and less than a third at the main Manukau auctions.
There were also big differences in bidding patterns on different properties, with intensely competitive bidding from multiple aspiring buyers on some, while a reasonable number of others were passed in without attracting a single bid.
For example there was a good attendance at Barfoot's regular weekly auction at the Manukau Sports Bowl last week, but bidding was patchy.
The Manukau auctions generally include properties from some of the least expensive areas in Auckland, such as Pukekohe and Franklin, so they usually attract interest from both investors and owner-occupiers.
Of the 21 homes offered, six were sold under the hammer giving a clearance rate of 29%, and of the 15 that were passed in for sale by negotiation, nine didn't attract a single bid.
Over on the North Shore things were a but more buoyant at Thursday's regular auction at the Bruce Mason Centre, where 18 of the 34 homes offered were sold, giving a clearance rate of 53%.
But of the 16 that were passed in for sale by negotiation, seven didn't attract any bids.
The table below gives a summary of Barfoot's main auctions last week (this excludes smaller auctions and properties auctioned on site) and you can the results for individual properties, including the prices achieved for those that sold under the hammer, on our Auctions/Sales Results page.
Results of Barfoot & Thompson's Major Auctions

Week ending 22 October 2016
Auction date & venue
Number Auctioned 
Sold under the hammer
  Passed in  
Clearance rate
25 October, Manukau Sports Bowl
21
6
15
29%
26 October, 34 Shortland St
37
14
23
38%
27 October, Bruce Mason Centre
34
18
16
53%
27 October, 34 Shortland St
n/a
n/a
n/a
n/a
28 October,34 Shortland St
22
7
15
32%
You can receive all of our property articles automatically by subscribing to our free email Property Newsletter. This will deliver all of our property-related articles, including auction results and interest rate updates, directly to your in-box 3-5 times a week. We don't share your details with third parties and you can unsubscribe at any time. To subscribe just click on this link, scroll down to "Property email newsletter"and enter your email address.