Barfoot & Thompson sales drop 27% compared with a year ago; LVR measures hit hard at properties available for under $500,000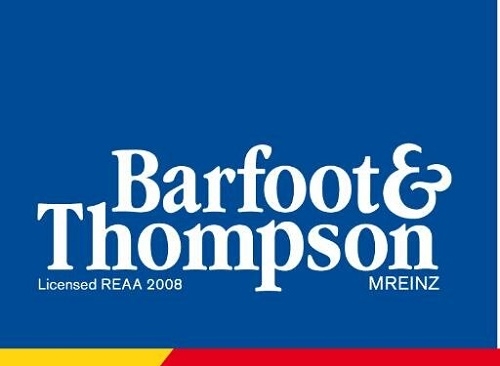 By David Hargreaves
Auckland's biggest real estate firm Barfoot & Thompson is reporting a massive slump in sales during the past month in further evidence that the latest round of Reserve Bank LVR measures is starting to bite hard.
Sales by the company that normally accounts for around 40% of the house transactions in the Auckland region slumped by 27% compared with the same month last year.
The 778 properties sold was the lowest achieved by Barfoots in an October for five years.
The big drop in sales saw a large rise in the number of properties available for sale, with Barfoots having the biggest number available at the end of a month for some three years.
"At month end we had 3,711 properties listed, 21.3 percent higher than at the end of September," managing director Peter Thompson said.
"The last time sales numbers fell this low in an October was in 2011, when the market was still not fully recovered from the 2007 Global Financial Crisis.
"It is yet another sign the Auckland market is losing its forward momentum."
Thompson said the new 40% deposit limit that investors must meet had a significant impact on sales in the under $500,000 price category.
"In spite of there being a reasonable selection of properties available, only 40 homes - or 5.1% of all properties - sold for under $500,000."
Thompson said that with the normal spring lift in sales activity "failing to arrive this year," the relationship between buyers and sellers "has moved into a more balanced position".
Higher priced houses were still selling well and the shift in balance of the houses sold - toward the more expensive ones saw both the median and average sales prices increase.
The median sales price for the month increased by 1.8% to $865,000, while the average price - which tends to be more skewed by higher priced houses, rose 2.6% to nearly $944,000.
"The average median price increase over the past 12 months now stands at 10.9%, compared with 17.4% for the 2015 calendar year and 11.1% for 2014," Thompson said.
ASB economist Kim Mundy said house sales had "plummeted" in October, falling 17.1% compared with September on a seasonally-adjusted basis. 
"New listings picked up in October after a more subdued than normal September. Seasonally-adjusted new listings rose 5.4% month-on-month and 4.7% year-on-year.
"Total available listings took a step higher given the bounce in new listings and fall in sales. Listings are now back around levels not seen since May 2014. In saying this, inventory levels remain well below historical averages, and low inventory will continue to support prices.
"Average prices rose again in October, to be 12.3% higher than a year ago. But, as the Barfoot & Thompson house price measures can be skewed by compositional changes, we do not place much weight these on price movements.
"These results are in line with what we would expect given the latest round of LVR restrictions. Past LVRs have caused a temporary slow-down in house sales, which is what we are seeing again in these data.
"However, it remains to be seen how long this round of LVRs will weigh on Auckland housing market activity. In the meantime, low inventory, high population growth and low interest rates will continue to support house prices," Mundy said.