Barfoot & Thompson says average rents in Auckland up 5% on a year ago but vacancy rates just 1% in spite of a rush of new stock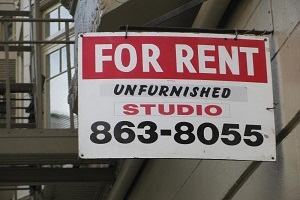 Strong demand for rental properties in Auckland is keeping vacancy rates low, but a rush of new stock means average rents are up just 5% on a year ago, according to the region's largest real estate agency.
Barfoot & Thompson said it has had a rush of new rental properties come on to the books of its property management arm, with the number of new rentals it took on board in the September quarter of this year up 26% on the same quarter of last year.
The increase has been even greater for apartments, with rental listings of apartments up 36% compared to year earlier., reflecting growth in the number of apartments being built in the city.
"In this last quarter alone, we had 387 new apartments compared with 263 and 285 in the same quarters of 2014 and 2015 respectively," Barfoot &Thompson director Kiri Barfoot said.
"But rental supply is barely keeping pace with demand.
"Vacancy rates are just 1% despite 26% growth in all property types.
"We are turning properties around in an average of less than four days," she said.
Growth in average weekly rent had slowed slightly in the second quarter and was up 5% compared to a year ago.
The average rent for a three bedroom home tenanted by Barfoots in the September quarter was $520, up 1% on the second quarter of this year and up 4.6% on the third quarter of last year.
The average rent for one bedroom properties tenanted by Barfoots in the third quarter was $339 a week, up 4.6% on a year earlier while the average rent for two bedroom homes was $433, up 5.5%.
You can receive all of our property articles automatically by subscribing to our free email Property Newsletter. This will deliver all of our property-related articles, including auction results and interest rate updates, directly to your in-box 3-5 times a week. We don't share your details with third parties and you can unsubscribe at any time. To subscribe just click on this link, scroll down to "Property email newsletter"and enter your email address.