Character house in Remuera fetches $4.3m; Bach at Hahei sells for $920,000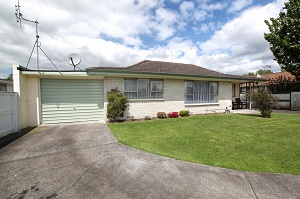 Nineteen of the 33 Auckland properties offered at Bayley's latest auctions were sold with 12 being passed in for sale by negotiation and two being postponed, giving a clearance rate of 58%.
Down the line two of the three properties auctioned in Matamata found new owners and two of the six auctioned in Hamilton were sold.
Highlights of the Auckland auctions included a character clifftop home on Burwood Crescent in Remuera that sold for $4.3 million, a bungalow in Western Springs that went for $1.1 million, a two bedroom ex-state house on the Mt Albert border that fetched $700,000 and a two bedroom house at Botany Downs that sold for $845,000.
In Matamata a modern house marketed as a "great first home" sold for $420,000 and a three bedroom villa on a 7000 square metre lifestyle block sold for $620,000.
In Hamilton a two bedroom unit went for $370,000 and a 358 square metre house in one of the city's top streets sold for $1,080,000.
Check out the results of Bayleys latest auctions, with details and photos of the properties offered including those that didn't sell, on our Auction/Sales Results page.
You can receive all of our property articles automatically by subscribing to our free email Property Newsletter. This will deliver all of our property-related articles, including auction results and interest rate updates, directly to your in-box 3-5 times a week. We don't share your details with third parties and you can unsubscribe at any time. To subscribe just click on this link, scroll down to "Property email newsletter"and enter your email address.