Auckland's construction boom sees more cranes towering across the skyline than major cities in the US: RLB Crane Index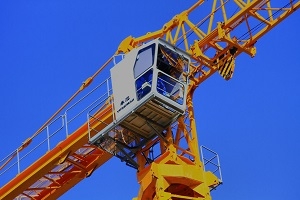 Auckland has trumped 11 major cities in the US for the number of cranes it has on its skyline, according to the latest RLB Crane Index.
The Index shows there are 64 cranes towering across Auckland's skyline, which is more than in any of the 11 cities the Index tracks in the US. Over there the most cranes are in Seattle (58), followed by Los Angeles (40), Washington DC (29), New York (28), Chicago (26), San Francisco (24), Portland (22), Denver (21), Boston (14), Honolulu (13) and Phoenix (10).
According to the Index, 23 long term cranes have been erected in Auckland since the last survey six months ago, while six have been removed as projects have been completed, giving a net increase of 16 cranes (+36%).
"To confirm that Auckland construction is booming you need only glance across the city's vibrant skyline, where a record 64 cranes tell the story," Rider Levett Bucknall's Auckland director Chris Haines said.
After Auckland with 64 cranes, the next biggest construction hot spot in this country is Christchurch with 25, followed by Wellington (11), Queenstown (7), Hamilton (6) and Tauranga (4).
In Christchurch 20 cranes have been removed since the last survey in the first half of the year and another 15 have been erected, giving a net loss of five cranes, reflecting the gradual winding down of construction activity as the post earthquakes rebuilding work is steadily completed.
Further south in Dunedin the city's only crane was removed in the second half of the year, giving the city a crane free skyline.
The full RLB Crane Index report with regional data and summaries, is available by clicking on the following link:
The latest RLB Crane Reports for Sydney show there were 305 cranes active there at the end of September 2016, and 128 in Melbourne. Brisbane had 95 and Adelaide 15.
You can receive all of our property articles automatically by subscribing to our free email Property Newsletter. This will deliver all of our property-related articles, including auction results and interest rate updates, directly to your in-box 3-5 times a week. We don't share your details with third parties and you can unsubscribe at any time. To subscribe just click on this link, scroll down to "Property email newsletter"and enter your email address.