The number of homes worth $1 million or more has quadrupled over the last three years, Myvalocity says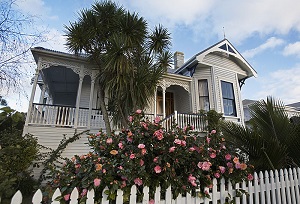 There are now 235,000 homes in New Zealand worth $1 million or more, according to property valuation website myvalocity.co.nz.
In its report for October myvalocity said the current property boom had seen the number of homes that are worth $1 million or more quadruple over the last three years, from 59,000 in October 2013 to 235,000 last month.
In Auckland, the country's most expensive region, the number of million dollar homes had increased from 45,868 in 2013 to 186,933.
Myvalocity estimates that 41% of all homes in Auckland are now worth $1 million or more.
After Auckland, the areas with the highest number of million dollar-plus homes were Wellington with 7837 (12% of all homes), Christchurch 5828 (4%), Queenstown 5178 (35%), Tauranga 4641 (10%), Coromandel 2228 (11%), Whangarei 1598 (5%) and Hamilton 1157 (2%).
In all other parts of the country million dollar-plus homes accounted for 5% or less of all properties and in most places it was 2% or less.
Myvalocity chief executive Carmen Vicelich said while there had been clear signs over recent months that the market was pulling back, the heat generated in recent years had taken valuations across the country to a new level.
"Whilst we are still seeing some growth in most parts of the country, it appears things are starting to level off," she said.
"The fact that there is still a lot of activity in the $1 million-plus price bracket is one of the reasons we are yet to see a significant decrease in Auckland's median sales price.
"We expect the next few months, which is traditionally a peak sales period, to further clarify where the market is headed," she said.
You can receive all of our property articles automatically by subscribing to our free email Property Newsletter. This will deliver all of our property-related articles, including auction results and interest rate updates, directly to your in-box 3-5 times a week. We don't share your details with third parties and you can unsubscribe at any time. To subscribe just click on this link, scroll down to "Property email newsletter"and enter your email address.