Harcourts, Barfoot & Thompson, LJ Hooker and Ray White to pay fines ranging from $2.2m to $2.575m for price fixing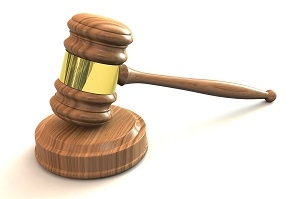 Real estate agencies Barfoot & Thompson, Harcourts, LJ Hooker and Ray White have collectively been fined $9.825 million for price fixing.
The fines relate to charges brought against the head offices of the agencies by the Commerce Commission for breaches of the Commerce Act, which the companies admitted.
The High Court today imposed penalties of $2.575 million on Barfoot & Thompson, $2.575 million on Harcourts Group, $2.475 million on LJ Hooker and $2.2 million on Ray White.
The charges related to the way the agencies responded to changes Trade Me made to the way it charges for property advertising on the website.
Trade Me moved from a subscription-based pricing model to a per-listing fee, which resulted in higher costs for the agencies listing properties on the website.
The Commission said the agencies formed a national agreement on how to respond to Trade Me's moves at a meeting of Property Page, which is owned by Barfoot & Thompson, Harcourts, LJ Hooker, Ray White and Bayleys, and which in turn owns Realestate.co.nz which is a competitor to Trade Me.
They agreed that they would pass on all the costs of listing on Trade Me to vendors who wanted their properties listed on the site.
"The agreement removed the risk of agencies competing in relation to the Trade Me charges, thereby exposing vendors to harm," the Commerce Commission said.
In his judgment Justice Paul Heath said the real estate agent parties to the agreement were the largest and most influential in the country and controlled a significant share of the real estate market.
The agreement had been entered into by staff at the highest levels of the agencies concerned, and it had the potential to affect a large number of transactions undertaken by ordinary New Zealanders when buying and selling houses, the judgment said.