Dwelling consent figures ended last year on a sour note with little relief in sight for Auckland's growing housing shortage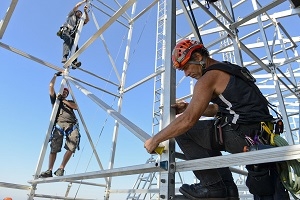 The number of new residential building consents issued dropped sharply at the end of last year, with just 2205 new consents issued in December. That was down from 2973 in November, and 333, or 13%, lower than the 2538 issued in December 2015.
It was the lowest number of dwelling consents issued in a month since January last year.
However on an annual basis, the 29,970 dwelling consents issued in the whole of last year was up 10.5% compared to 2015 and more than double the 13,662 consents issued in 2011.
The decline in consents in December was caused by a drop in the number of all dwelling types - standalone houses, apartments, retirement village units and townhouses.
Around the country, major declines occurred in Auckland where 740 new consents were issued in December, compared with 1156 in November and 947 in December 2015.
There were also substantial declines in the number of new dwelling consents issued in the Waikato where 250 were issued in December compared to 340 in November and 333 in December 2015, and in Canterbury where 413 were issued in December compared to 459 in November and 564 in December 2015.
Shortage of homes continues to worsen
The figures provide little relief for struggling home buyers in the overheated Auckland market where surging migration-driven population growth means the demand for housing continues to outstrip supply by a considerable margin and the shortage of homes continues to worsen.
Consents for non-residential construction were also down in December, with consents for 234,000 square metres of non-residential building space issued in the month, compared with 241,000 square metres in November and 292,000 square metres in December 2015.
For the year ended December, the total value of residential consents issued, including those for structural alteration work to existing homes, was $12.53 billion, up 19.1% compared to 2015.
The total value of non-residential consents issued last year was $6.02 billion which was up 1.7% compared to 2015.
See the chart below for the residential consent figures and trends in each region: